The World Through My Eyes:
The Hyperrealist Eco-Art of Zaria Forman
BY JUSTIN FAERMAN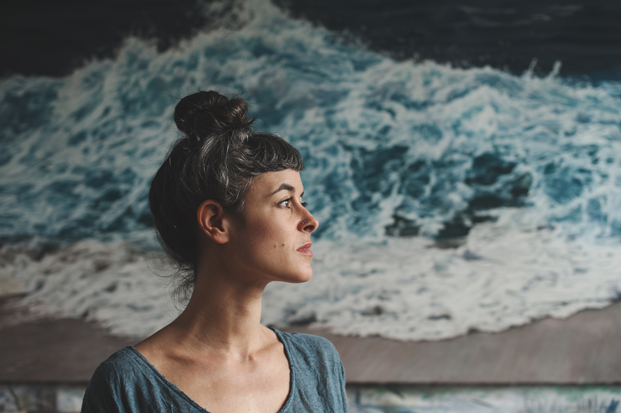 Fine artist Zaria Forman standing in front of her meticulously finger-painted, photorealistic art. photos courtesy of zaria forman
What is art but the interpretation of the world through the filter of the five senses…the filter of our emotions and experiences, which color things not as they are, but how they feel to us on a visceral level.
And what more poignant experiences to draw from than those of early childhood? Especially one spent exploring the world's most exotic landscapes, virtually untouched by human hands, isolated in pristine, timeless beauty.
These formative experiences clearly permeate the work of ultra-realist painter Zaria Forman. As a child, she found herself immersed in the stunning natural beauty of remote locales, ranging from Greenland to Southern India, tagging alongside her fine art photographer mother. "My mother was an artist, and we always had art supplies around the house," she recounts of her childhood. "I have been drawing and painting ever since I could hold a stick of charcoal or a paintbrush. I loved drawing landscapes, and portraits of all my friends in grade school." Her natural artistic tendencies were further nurtured during her early education at the highly progressive Waldorf school, founded by famous Austrian philosopher Rudolf Steiner. From there she attended Skidmore college, refining her unique and unusual style, in which she literally shapes her paintings entirely with her hands.
Despite receiving substantial international recognition and fame, Forman is humble about her work: "I hope the viewer can feel transported to that place and time that I have depicted, allowing them to experience a landscape they might never have the chance to see.  I hope they are inspired by it."  She spends her days painting and teaching yoga, with occasional trips to places like the Maldives and Greenland to draw further inspiration for her work.
Ultimately she hopes her art will inspire people to protect and preserve the planet in whatever way they can—in her own words, "Whether that's [through] donating money to organizations like 350.org, or opening a window instead of turning the AC on when it's 60′s outside."
To learn more about Zaria and see more of her stunning paintings, visit her website:
zariaforman.com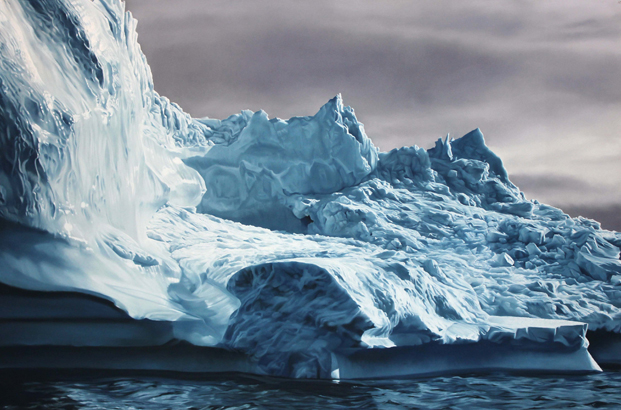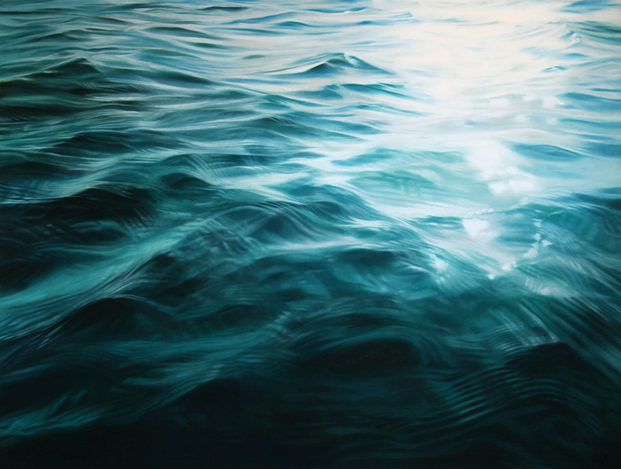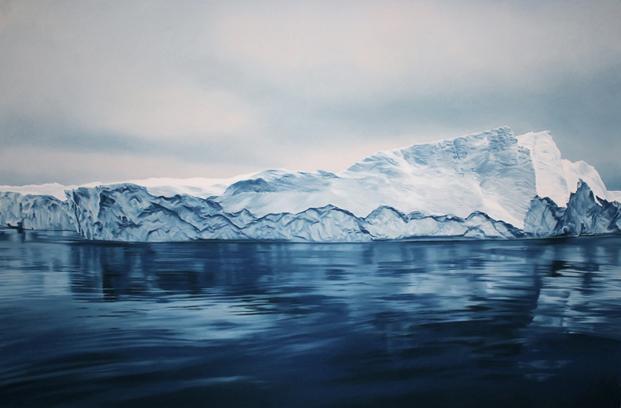 This article originally appears in the Feb. – Apr. 2014 Issue of Conscious Lifestyle Magazine. You can download a copy of this issue by clicking here or subscribe by clicking here
About The Author
Justin Faerman is the Co-founder of Conscious Lifestyle Magazine.