Shilajit: The Ancient Yogic Superfood That Rebuilds Your Body
BY JUSTIN FAERMAN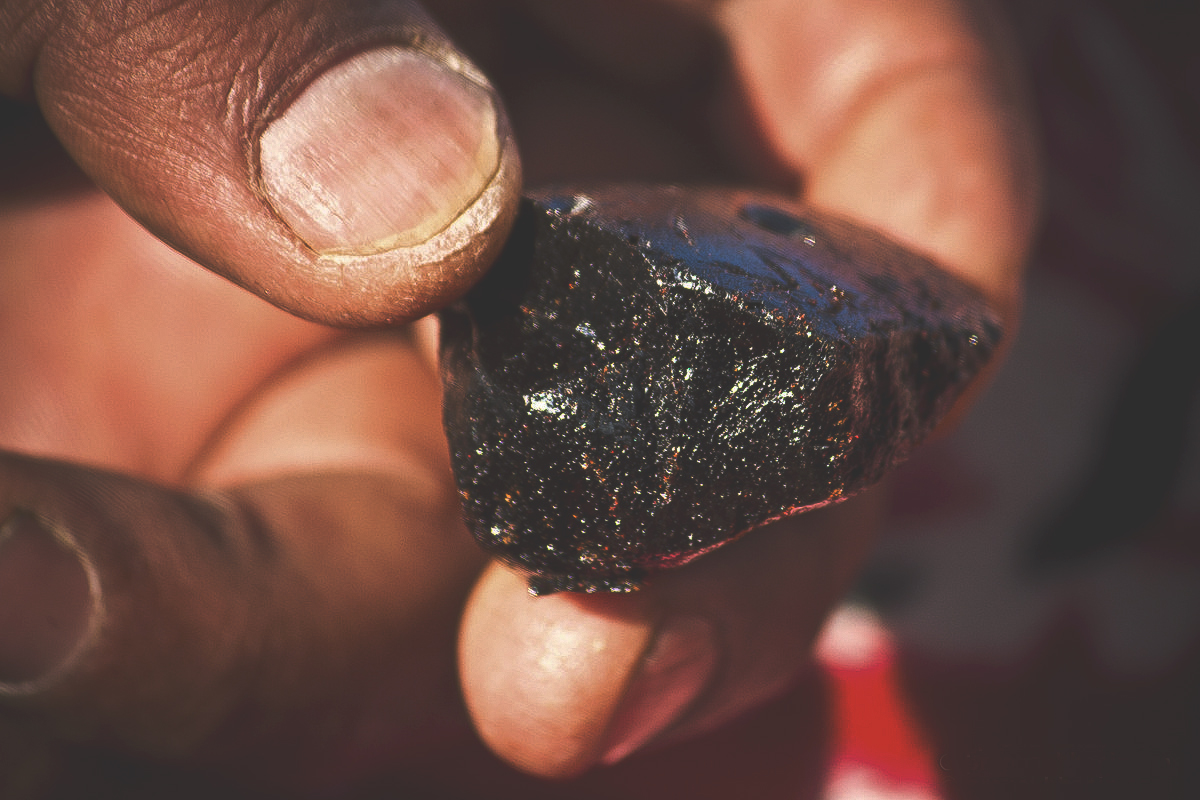 authentic shilajit resin. photo: pranav bhasin
Treasures may be found everywhere for those who have eyes to see—a perfect example of this being Shilajit, one of the most prized medicines throughout Asia for the last few thousand years. In its "wild habitat" you could be forgiven for simply thinking that it was a tar-like substance
oozing from the cracks in between rocks high up in the Himalayan Mountains. And the locals did for many thousands of years; however, in ancient times one had to look for clues from nature to better understand their natural habitat—particularly what was safe and what was poison.
The Fascinating History of Shilajit
Upon seeing packs of native chimps snacking on the Shilajit tar and further observing that those who did seemed to be the strongest, most intelligent and long-lived of the bunch, the indigenous people began ingesting the night-black mineral pitch themselves. When they too began experiencing the benefits:—a rapid restoration of their health and enhanced cognitive and physical abilities—they knew they had stumbled on a great discovery.
Oral tradition has it that this is how Shilajit was originally discovered. Maybe so, maybe not, but either way decades of intense scientific analysis [1] and study have revealed that Shilajit is one of the most nutrient-dense substances on the planet. And what's more, is that the nutrients it contains, such as naturally occurring humic and fulvic acids—two of nature's most potent detoxifiers of heavy metals and other pollutants that disrupt the natural function of the body, and are quite rare to boot.
Known euphemistically as the "destroyer of weakness," much can be learned about the incredible properties and benefits of Shilajit by understanding the process of how it is created. Over the course of millions of years, the lush primeval vegetation that once blanketed Asia was decomposed by the forces of nature, eventually becoming highly compacted under the weight of the mountains, which later formed as continental plates collided.
Over 6,500 different species of ancient plants spent many millennia in a sort of geological alchemy that created a thick, black, resin-like substance trapped deep within the Himalyan, Caucasus, and other famous mountain ranges in the region. The relentless monsoons and ever-increasing pressure eventually caused this "tar" to begin seeping from cracks in rocks in the sides of the mountains.
"Intense scientific analysis and study have revealed that Shilajit is one of the most nutrient-dense substances on the planet."
Laboratory analysis of Shilajit reveals a complete spectrum of every essential mineral on the planet in ionic form—the most easily absorbable and assimilated by the human body. Scientists also found amino acids, fulvic and humic acids, ellagic acid, fatty acids and plant sterols, which tend to have a harmonizing effect on the hormonal/endocrine system, among many others.
purified ladakhi shilajit resin from a tenth-generational family of herbal alchemists, considered by many to be some of the world's best shilajit. it can be cut with a knife and is similar in texture to a hard candy, although more pliable. photo: lerina winter
Although shamans and medicine men of the time could not possibly have understood its complex and unusual composition, they could easily discern the beneficial effects Shilajit was having on the people they treated, which was a massive restoration of health and wellbeing.
The Benefits of Shilajit
Reduces Stress and Improves Sleep and Endurance
Shilajit acts on many different systems in the body, earning it a place among the prized natural medicines known as adaptogens, meaning it helps to restore balance to one's system, whether that is through reducing excess (stress and cortisol, for example) or nourishing deficiencies (promoting sound sleep and giving endurance, strength and stamina) within the body's various systems [2].
Balances Hormones, Boosts Libido and Supports Longevity
One of the primary ways it does this is through its action on the endocrine system [3]. As the master controllers of the body's thousands of delicately tuned processes, hormones—or the lack thereof—have a very large influence on your health. They control mood, libido, sleep-wake cycles, hair growth, cognition, energy, consciousness and much more. Therefore it should come as no surprise that Shilajit has long been valued for its ability to restore sexual function, promote cognitive abilities, reduce anxiety and stress, improve mood and generally extend one's lifespan. Quite impressive, to be sure.
Reduces Pain and Inflammation, Promotes Healing and Detoxifies Heavy Metals
However, Shilajit's beneficial medicinal properties are not solely limited to the endocrine system. It has also been shown to reduce pain and inflammation, making it one of the most sought after remedies for those suffering from arthritis.
It also has a
healing effect
on the digestive tract, with the notable ability to repair ulcerated intestines and keep harmful bacteria in check.
And, of course, it is also a great remineralizer and detoxifier, removing heavy metals and replacing them with those the body needs for health and wellbeing. It has also been used to treat allergies, malnutrition, anemia, and broken bones. It's kind of like water: life is just better when you consume it regularly.
How to Take Shilajit: Selecting a Quality Product
Shilajit can be found seeping wildly in many mountain ranges across Asia, although each culture tends to have its own name for the substance. In Western and Central Asia it is typically referred to as Moomiyo, but in the areas in and around the Himalayas, it is referred to as Shilajit. While this may seem semantical, it is an important distinction due to the fact that, depending on the source, Shilajit/Moomiyo will have different compositions. Generally speaking, the best quality Shilajit is believed to originate from the Himalaya area.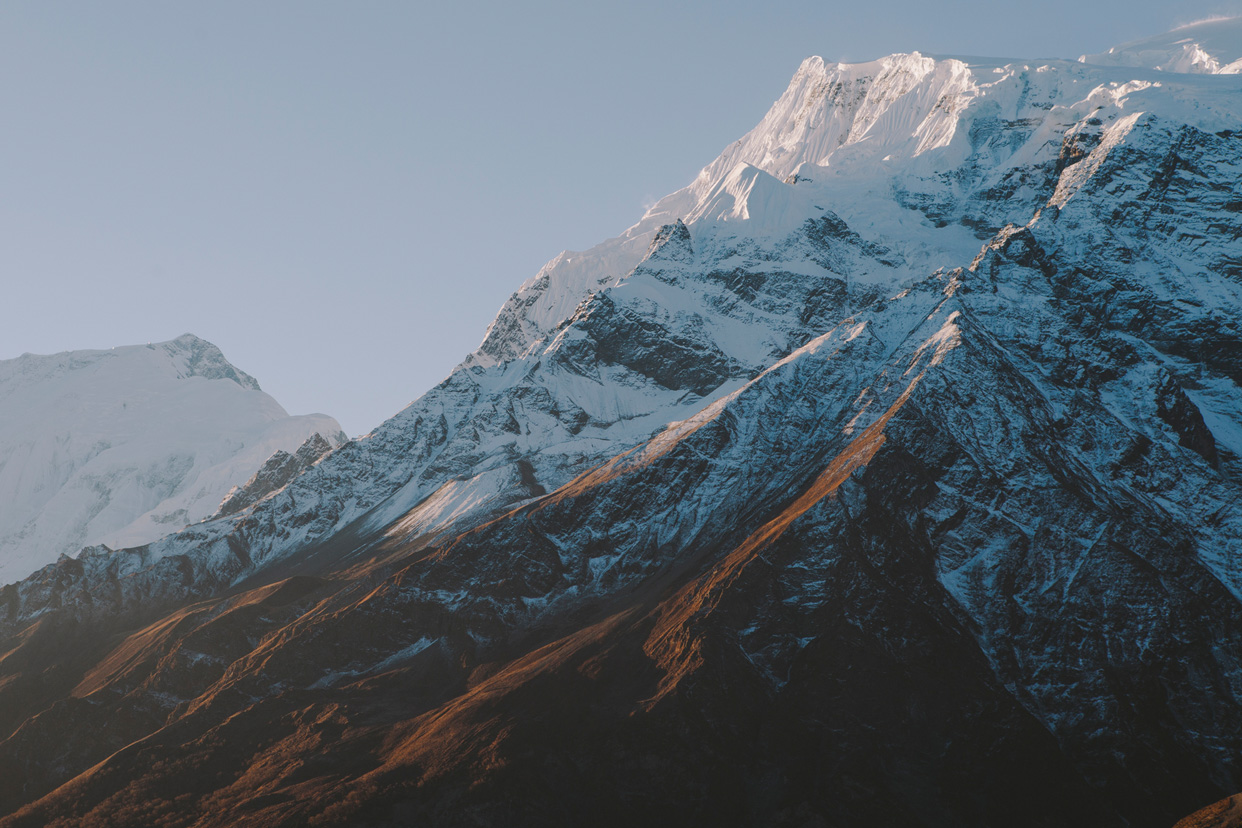 shilajit is harvested in remote regions of the himalayan mountains.
However, because Shilajit is somewhat rare and difficult to collect, as well as the fact that the world's supply originates in developing countries, the quality varies widely in the products currently available through various health food stores and websites worldwide.
The most sought after and rare form is the night-black mineral resin, with only a handful of companies selling it worldwide. It is a sticky, wet-looking "tar" that is an intensely concentrated and purified form of Shilajit. It can be pricey, although a little goes a long way, making even a small amount last for months, even at higher dosages.
That being said, there are many excellent, more affordable Shilajit products that come in a powdered form—though they will generally be slightly less concentrated and potent than the pure resin. The primary benefits of the powder are the ease of use, price, and the ability to measure precise amounts, if needed, as the resin itself is quite sticky.
When using a powder discernment is needed, as not all brands are equal. (In the section that follows we recommend some high quality, potent and high integrity Shilajit powders that are not adulterated). The vast majority of products available worldwide are actually diluted Shilajit powders. Pure Shilajit resin is composed of approximately 2% to 10% naturally occurring humic and fulvic acids with the remaining portion composed of minerals and other medicinal substances. However, adulterated products are typically 10% to 30% actual Shilajit powder and about 70% to 90% extracted humic and fulvic acids, which can be produced cheaply in a lab and added afterwards. While not dangerous, the adulterated Shilajit powders do not posses the same powerful medicinal properties.
Authentic, quality Shilajit always has a distinct, strong piercing tar-like odor that is unmistakable. If the product you have does not have a noticeably intense smell or seems 'faint', then it is likely old or diluted Shilajit.
Shilajit is not grown like most herbs and foods, so there are no organic or conventional distinctions. If authentic and unadulterated, Shilajit is wildcrafted, which is truly what lends it such incredible healing properties.
 Recommended Shilajit Products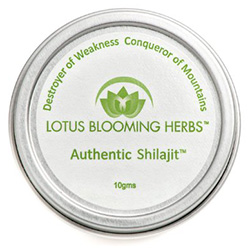 Pure Himalayan Shilajit Resin
Lotus Blooming Herbs
Lotus Blooming Herbs offers an ultra-high quality, health activating shilajit resin that is hand-harvested according to traditional Tibetan methods at high altitudes in the Himalayan mountains. It is a highly potent, ultra pure shilajit resin that has been meticulously third party tested to be free of all contaminants. Highly recommended.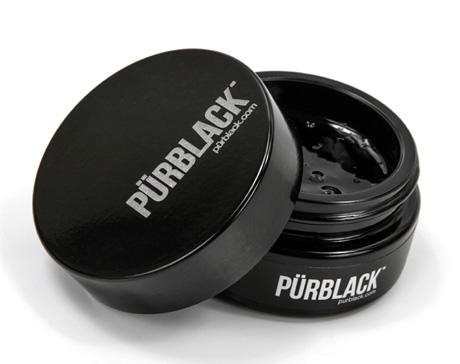 Siberian Shilajit Resin
PÜRblack

PÜRblack offers a meticulously crafted Shilajit concentrate harvested from a pristine, uninhabited area of Siberia. PÜRblack has developed a special low-temperature processing and purification method that ensures all naturally occurring compounds are kept intact and bioactive.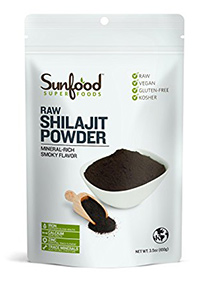 Raw Himalayan Shilajit Powder
Sunfood Superfoods
Sunfood Superfoods offers a water-extracted Shilajit powder that is hand harvested under tightly controlled conditions at a minimum 6,000 ft. altitude in the Himalayan Mountains. Particularly high in fulvic acids, this is an excellent Shilajit for those interested in detoxification and cleansing.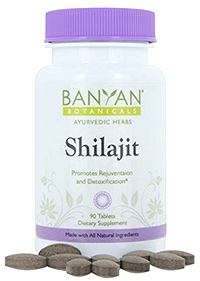 Himalayan Shilajit Tablets
Banyan Botanicals
Banyan Botanicals offers their Shilajit in highly convenient tablets without loss of quality or potency. Harvested in the remote Western Himalayas, Banyan Shilajit undergoes further purification and extraction to produce a balanced, highly concentrated product.
About The Author
Justin Faerman has been studying and writing about holistic health practices, herbalism and natural medicine for over 14 years and is a leading authority on both modern and ancient therapies for creating lasting health and wellness. He has a degree in Environmental Science from the University of California, Santa Barbara and has conducted field research into organic and regenerative agriculture practices and eco-social sustainability during his time there. He is also the Founder of Lotus Superfoods, a boutique purveyor of rare herbs and superfoods as well as the Co-founder of Conscious Lifestyle Magazine and the Flow Consciousness Institute. Learn more about his work at flowconsciousnessinstitute.com and lotussuperfoods.com