Hair Care for People Who Care about the Planet: Organic, Natural Hair Products that Actually Work
BY MEGHAN MCDONALD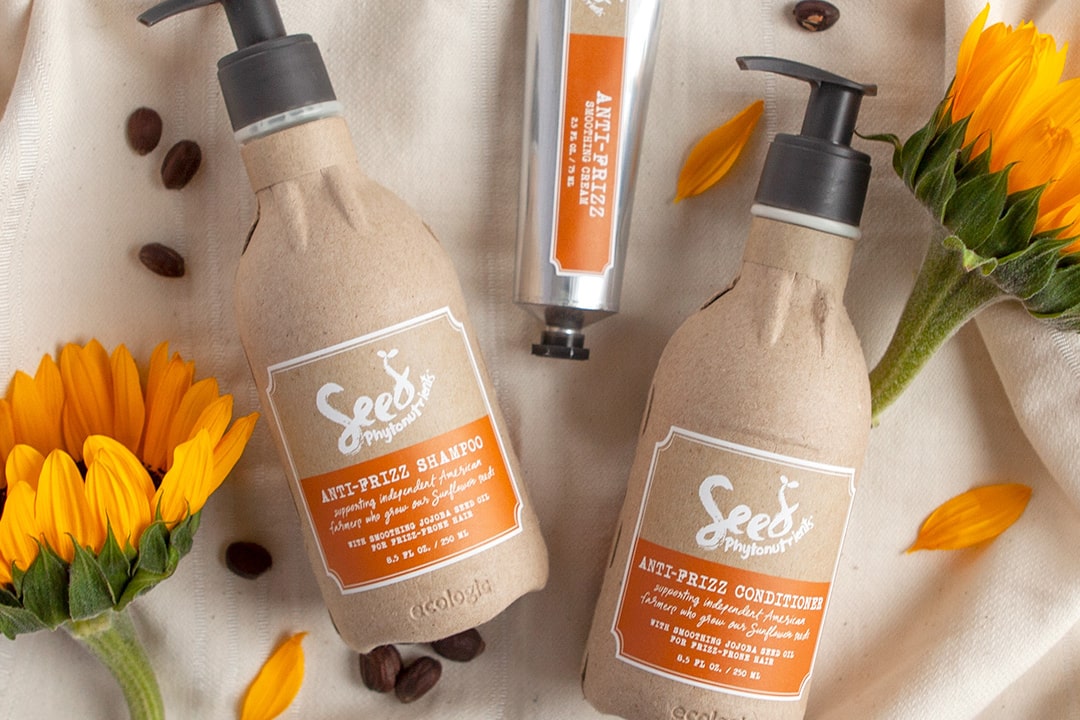 Have you been on the hunt for clean, natural hair care that actually works? Maybe you've tried a few natural brands and found that they really just don't work the same as your traditional shampoo and conditioner. Or, perhaps you've found one that works but it's pretty expensive and there's only one store in your area that even carries it. Or, maybe your hair is fussy and needs extra moisture or volume and you've never found a natural option for that, so you've never made the switch.
I've tried so many brands and products over the years, and I'm still on the hunt for the best natural shampoo and conditioner. It seems that hair care has been the final frontier of clean beauty for quite some time now. So, when a new brand of natural hair care products, Seed Phytonutrients, popped into my awareness I thought I'd give them try.
The first thing I noticed about Seed was their packaging, as it looked highly sustainable. But the real questions on my mind were how well does this stuff work and how clean is it? Read on to find out the answers and my honest opinion about the brand.
Effectiveness Rating: 5 Stars
First, let's talk about how well it works. For my hair type, I tried the Anti-Frizz Shampoo and Conditioner along with the Anti-Frizz Smoothing Cream because my hair is curly, yet fine, and I tend to have a lot of little strands that never seem to know where to be.
As instructed, I used two pumps of the shampoo and massaged it into my hair. I noted the refreshing and pleasant scent right away, which is all natural rather than synthetic. It's important to note that the shampoo doesn't exactly foam in your hair like you might be used to—but that's not a bad thing! Most shampoos foam because of a chemical foaming agent that's added into the formula, so when you're looking for a natural shampoo, no foam or low foam is a good sign of clean ingredients.
Next, I tried the conditioner, which felt like a luscious and hydrating mix between my regular conditioner and a hair mask, yet still very lightweight. After a few minutes, I combed through my hair, which was feeling clean and hydrated, and I realized the process didn't take nearly as long as it usually does, a definite plus in my book!
Once I dried and styled my hair with the smoothing cream, I was actually surprised by how much more defined my curls looked, and there were a lot less of those stray strands along my part and throughout my locks. My hair also felt fresh with no sign of the product build up that usually accompanies natural products.
Overall, I'm highly impressed with how well this product actually works to make my hair feel clean, moisturized, and well cared for. Of all the natural products I've tried over the years, Seed Phytonutrients is one of the best I've come across in terms of how effective it is.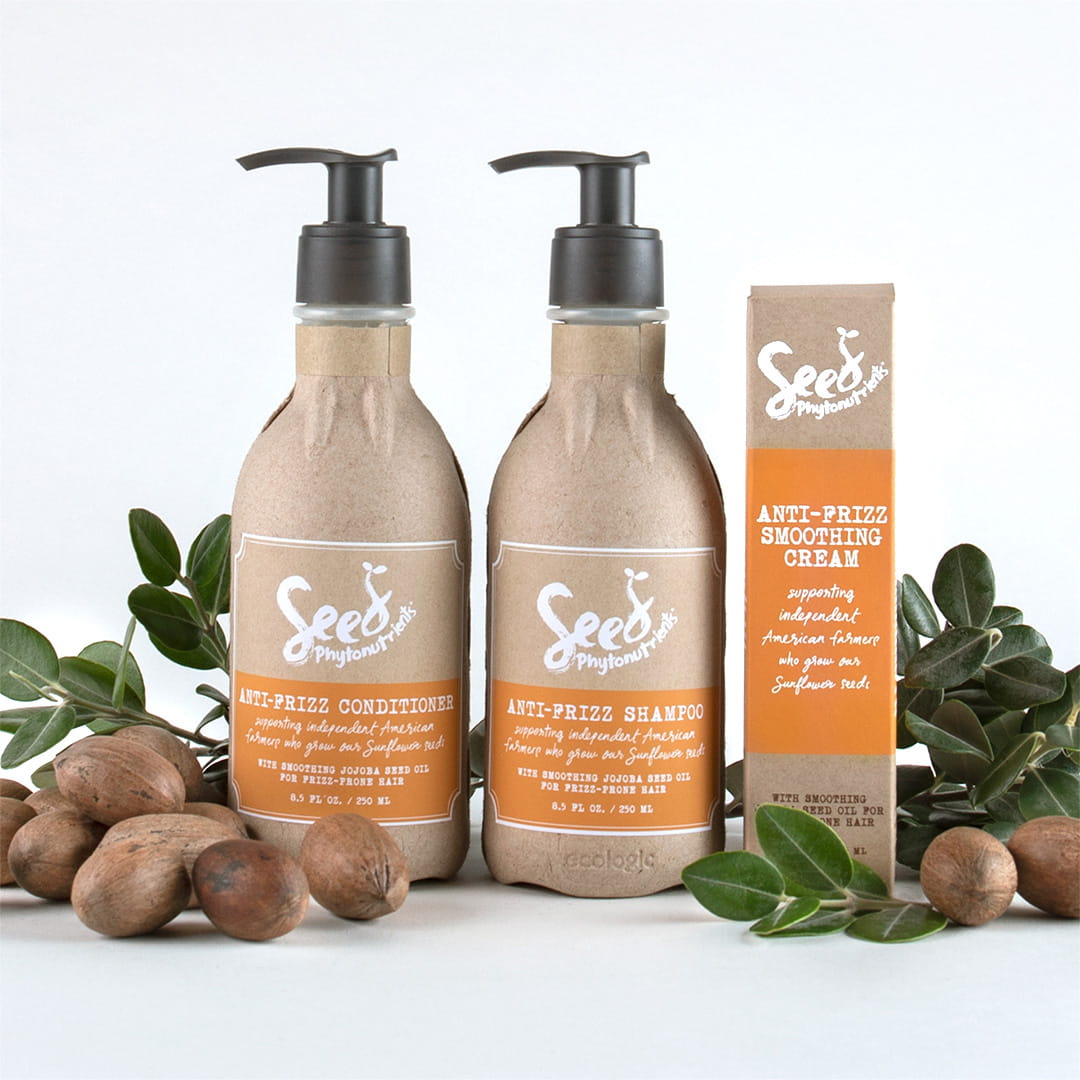 Ingredient Quality Rating: 4.5 Stars
Now, let's talk about the ingredient quality.
To begin with, all of Seed Phytonutrients products are free of parabens, sulfates, gluten, phthalates and silicones. They are also vegan and never tested on animals. After digging into the brand a bit more and speaking with Brad Farrell, one of the masterminds behind it, we learned that Seed's commitment to quality, integrity, and sustainability runs deep.
Each product in Seed's hair care collection, which recently launched online at Sephora and is available in Whole Foods, is formulated around a specific type of seed oil—like sunflower seed, raspberry seed or jojoba seed to name a few. Each seed is chosen for a specific quality or purpose like cleansing, moisturizing, volumizing, or anti-frizz. Because there's a serious seed science behind their formulations, this stuff works. All of the seeds used in their formulation are certified organic, and they work very closely with independent, organic farmers throughout the U.S. to support organic agriculture and preserve seed diversity. This scores major points in my book!
In addition, I learned that Seed Phytonutrients prides itself on transparency. All of their products are between 93% to 100% natural. A quick search of the brand's ingredient list in EWG's Skin Deep Database reveals that the vast majority of Seed's ingredients are rated a 1 on their scale of 1 to 10, which means they have a very low toxicity rating and are not hazardous for human health. In addition, they only use natural fragrances in their products—nothing synthetic.
All in all, compared to most traditional brands and even some of the "natural" ones you can find on the shelves at Whole Foods, Seed's products are fairly clean.
Sustainability Rating: 5 Stars
In terms of sustainability, Seed Phytonutrients definitely earns major points in that category. This truly is "hair care for people who care" as their marketing suggests. Turns out, there's less than a 10% chance that your plastic shampoo bottles are actually being recycled even when you throw them in the recycle bin, and Seed wanted to do something about that.
As a result, their unconventional and innovative bottle has two layers. The outside of the bottle is made from recycled paper and cardboard that is designed in such a way to be shower safe (genius, right?). Inside the bottle is a liner made from 80% recycled plastic, which holds the liquid. By starting with recycled materials to begin with, their packaging uses over 60% less plastic than a regular shampoo bottle. Plus, it's even more likely to get reused again since cardboard and paper have a 90% chance of actually being recycled when you sort these into your recycle bin.
Perhaps the best part about Seed's packaging is that every bottle contains a little package of heirloom seeds inside to further their mission of sustainability and preserving seed diversity. I just love that!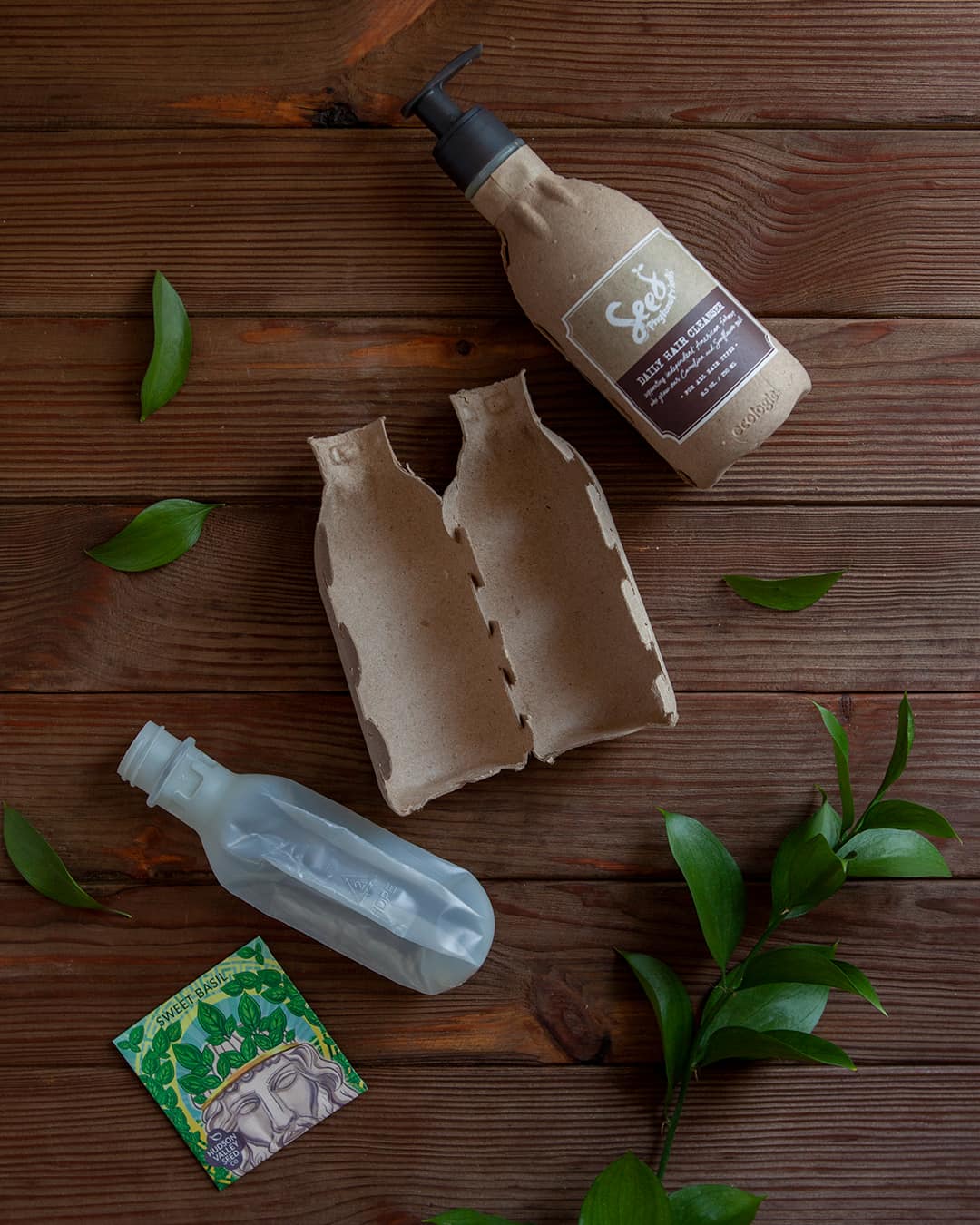 Price Rating: 4.5 Stars
When it comes to the cost of Seed Phytonutrients, it all depends on how you look at it. Yes, their line is considerably more expensive than the drug store shampoos I grew up on; however, compared with many salon products, Seed is actually pretty affordable for how well it works! And, when you consider that every time you buy it, you're not only investing in clean and natural hair care but also supporting independent farms, organic agriculture, seed saving and biodiversity, as well as a demand trend toward more sustainable and eco-friendly packaging, that's money well spent in my humble opinion.
Overall Rating: 4.8 out of 5 Stars
One of the things that Brad told me when I had a chance to talk with him about Seed Phytonutrients was, "We worked really hard to formulate effective products so customers wouldn't have to sacrifice performance for clean, natural haircare." After trying the products for myself, I can say that they are one of the very few brands I've found over the years that have actually achieved this balance. So much so, that it's possible that my hunt for a clean and natural shampoo and conditioner that actually works might finally be over.
To try Seed Phytonutrients for yourself, shop with them online at SeedPhytonutrients.com and Sephora.com or in store at Whole Foods.
This article is a sponsored post written in collaboration with Seed Phytonutrients, whose products and ethos comply with Conscious Lifestyle Magazine's stringent quality and integrity guidelines.
About The Author
Meghan McDonald is the Co-founder and Editor-in-Chief of Conscious Lifestyle Magazine. She holds a master's degree in social psychology from San Diego State University where she conducted award-winning research into the nature of human social behavior. She is an advocate for many environmental and social justice causes and a champion of social impact-focused brands and products that adhere to high sustainability and ethical standards. As a regular travel and lifestyle contributor to Conscious Lifestyle Magazine, Meghan funnels her extensive knowledge of natural products, organic living, and consumer behavior into researching and reviewing brands and products that promote health, wellbeing, sustainability, equality, and positive social change. She has traveled to over 25 countries and loves exploring diverse destinations worldwide while documenting the local artisans and businesses offering conscious, healthy alternatives.