Experience the Cutting-Edge of Higher Consciousness at the 2017 Science and Nonduality Conference
BY SHARI HOLLANDER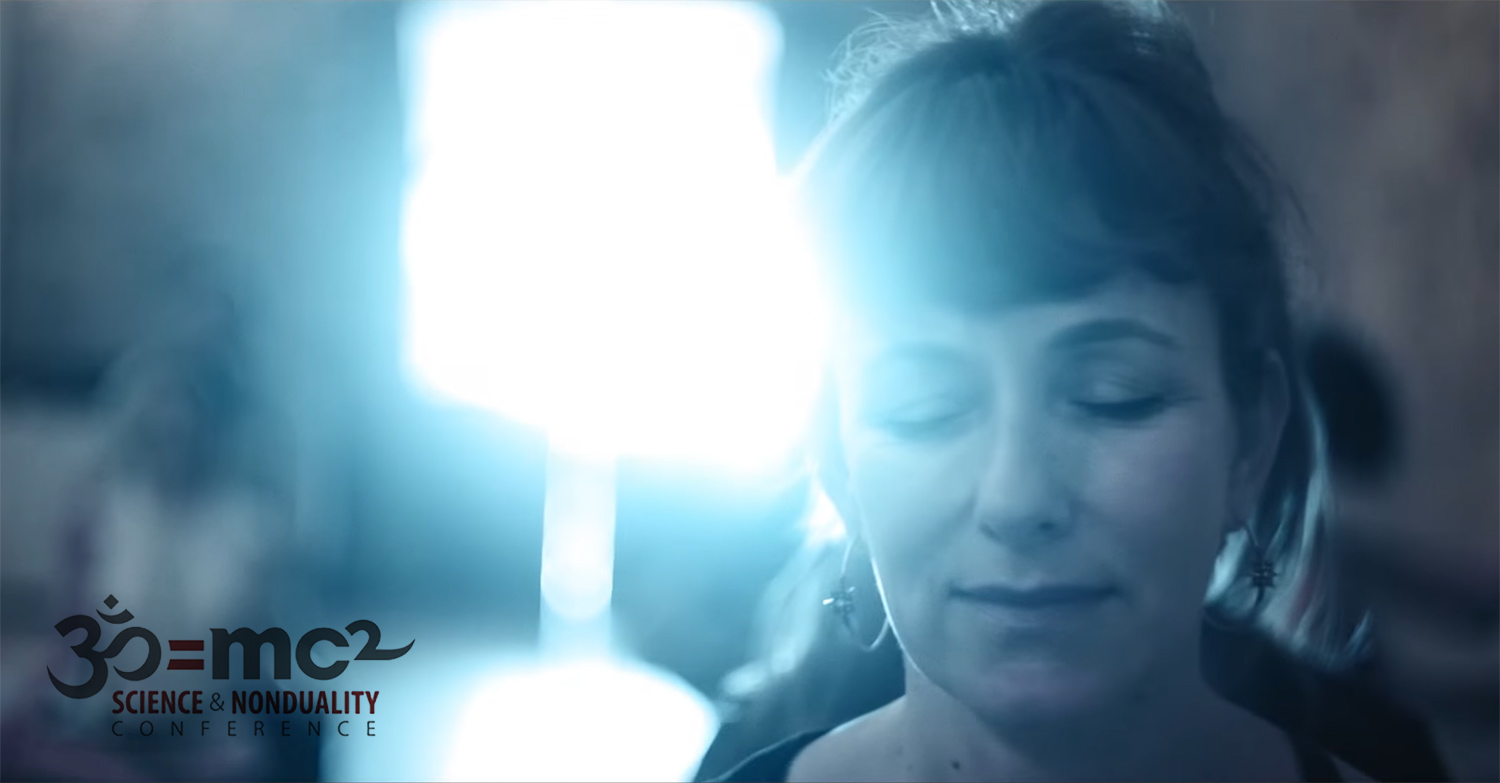 science meets spirituality at the annual science and nonduality conference in san jose, california. learn from the world's greatest philosophers, teachers, scientists and wisdom keepers what is happening at the cutting-edge of higher consciousness.
Imagine being surrounded by the world's top consciousness researchers, philosophers, spiritual teachers, scientists and artists—all sharing their deepest insights and wisdom into the nature of reality, consciousness and spiritual evolution. Now imagine that you are in a historic mansion in beautiful Northern California surrounded by fellow seekers from around the world, all there to grow, expand and evolve on every level; exploring interactive workshops on everything from health and wellness to the nature of reality, spirituality, meditation, mindfulness, energy medicine and just about anything else you can think of.
Cutting-Edge Science Meets Ancient Wisdom for Powerful Personal Transformation
It's a powerful experience that happens every year as part of the Science and Nonduality Conference aka SAND. Grounded in both cutting-edge science and ancient wisdom, SAND brings together interdisciplinary thought-leaders from around the globe, headlined by dozens of luminaries as diverse as Deepak Chopra (physician, metaphysican, author of 70+ books); physicist Peter Russell (who uniquely blends scientific rationale, global vision, and intuitive wisdom); Sally Kempton (meditation teacher and spiritual philosopher); and comic You Tube coach JP Sears (our ability to laugh at ourselves increases our spiritual growth).
This year's theme, The Emergent Universe, will be a 5-day immersive gathering to explore what Non-dual teacher and author Will Pye (who learned how to thrive despite having a brain tumor) calls the "BIG questions, utilizing all lenses in a fun environment." From the perspective of emergence—even with the unique challenges of the 21st century—SAND is a celebration of both science and timeless wisdom traditions that validate the core truth of our existence—that we are not limited or separate.
Over 100 Talks and Workshops: A Selection of Some of Our Favorites
With over 100 speakers and talks, interactive workshops will present cutting-edge theories and practical tools on everything from inner space to outer space, with the potential that your individual awakening shifts a complex, chaotic worldview—what IONS Chief Scientist Dean Radin calls "a major breakdown in how civilization works"—into a composed, unified and humanistic paradigm, a fractal, of how your next-level consciousness affects not only society but the cosmos.
Dr. Joel Primack and his wife, Helen Abrams, exemplify SAND's twin themes. He's a world-renowned cosmologist (i.e., evolution of the universe).  A lawyer and author, she won the 2015 USA Best Book Award and was the 2012 Chopra Foundation winner for contributions to consciousness. You'll have a chance to learn how thinking cosmically could solve global problems in her workshop A God that Could Be Real in the Scientific Universe.
From the past to the future, from the head to the heart, topics will be wide-ranging and compelling; here's just a sampling:
+ Healing ancestral trauma with Constellation expert Mark Wolynn;
+ Charles Eisenstein's experiential workshop on the possibilities of two-way communication with future dimensions
+ How to live deeply in flow consciousness and effortlessness with Jackie Knechtel and Justin Faerman
+ The healing power of sexuality and connection with Sasha Cobra;
+ Deep Awake, presented by Tim Freke, philosopher and best-selling author on the nature of reality;
+ Understanding how the Enneagram provides an elegant mapping congruent with current neuroscience and psychological understanding to create a receptive mind;
+ Dialogues on non-Cartesian dimensions of Life
+ How tapping into practical applications of spirituality can create socially impactful, deeply fulfilling and prosperous lives and businesses.
Join an inspired and vibrant community of co-creators for a 5-day immersion filled with talks, panels, meditation, performances, music by BOLO and dance that takes place at the elegant, century-old Dolce Hayes Mansion in San Jose, CA. Stroll the palm-dotted gardens while contemplating your place in the Emergent Universe.
Where Science and Spirituality Meet
SAND is a "a real meeting of science and spirituality" comments Peter Russell and author Will Pye concurs, "It's the connecting of the head and the heart." Expect these workshops and events to help you find more peace, joy, self-expression and to deepen your understanding of how your unique gifts have a ripple effect that truly creates a shared reality. "Guaranteed at least one person will touch you and change your life forever!" quips 'Guru Puppetji'.
How to Attend This Years Event
SAND kicks off October 19th-20th with two days of pre-conference workshops. The main conference begins on Thursday evening Oct. 19th at 7 p.m and ends on Sunday afternoon Oct. 22nd at 6 p.m.
To get tickets, see a program listing with all the talks, workshops and speakers and get all your questions answered, visit their website here: Science and Nonduality Conference