Nonprofit 100Cameras is
Changing the World,
One Camera at a Time
BY JUSTIN FAERMAN
When thinking of impoverished children worldwide, it's easy to assume that their most pressing needs are food, water and shelter, but of equal importance is the ability to express
their own individuality and creativity. After all, is this not what gives life meaning? Life lived purely at the level of survival is hardly a life at all. It is the drive towards self-realization and expression that ultimately gives our journey through the world meaning, passion and joy.
Realizing this, a New York-based group of empowered, socially conscious women led by Angela Francine Bullock, Susanna Kohly, Emily Schendel and Kelly Reynolds set out with a big vision—to give marginalized children worldwide an opportunity to tell their story, to express their creativity and in their own words, "…capture stories of the world around them in ways an older or outside photographer could not…to give kids the opportunity to document their lives as they experience it." They firmly believed these stories could transform lives, both in their communities and worldwide. In 2009, they formed the nonprofit 100Cameras around this vision after their first successful project at the St. Bartholomew's Orphanage in Kajo Keji, South Sudan.
The premise was simple, but innovative: Give kids cameras, teach them the fundamentals of photography and photojournalism, and share the resulting powerful work with the world. That in itself is a truly worthy cause, but 100Cameras took it one step further by turning the children's photos into a holistic form of empowerment for the communities they work with.
The kids' photographs are then made available for sale in the 100Cameras art gallery in New York City and via their website. The proceeds from the sale of the photos go directly back to the children via the nonprofit organizations and caretakers that support them, who are then able to use the money as they see fit to provide whatever the community needs most. But perhaps even more importantly, 100Cameras managed to do something no amount of press coverage or charitable aid would ever do—give the kids an outlet to express their voice in a world where they often didn't have one.
Kajo Keji, South Sudan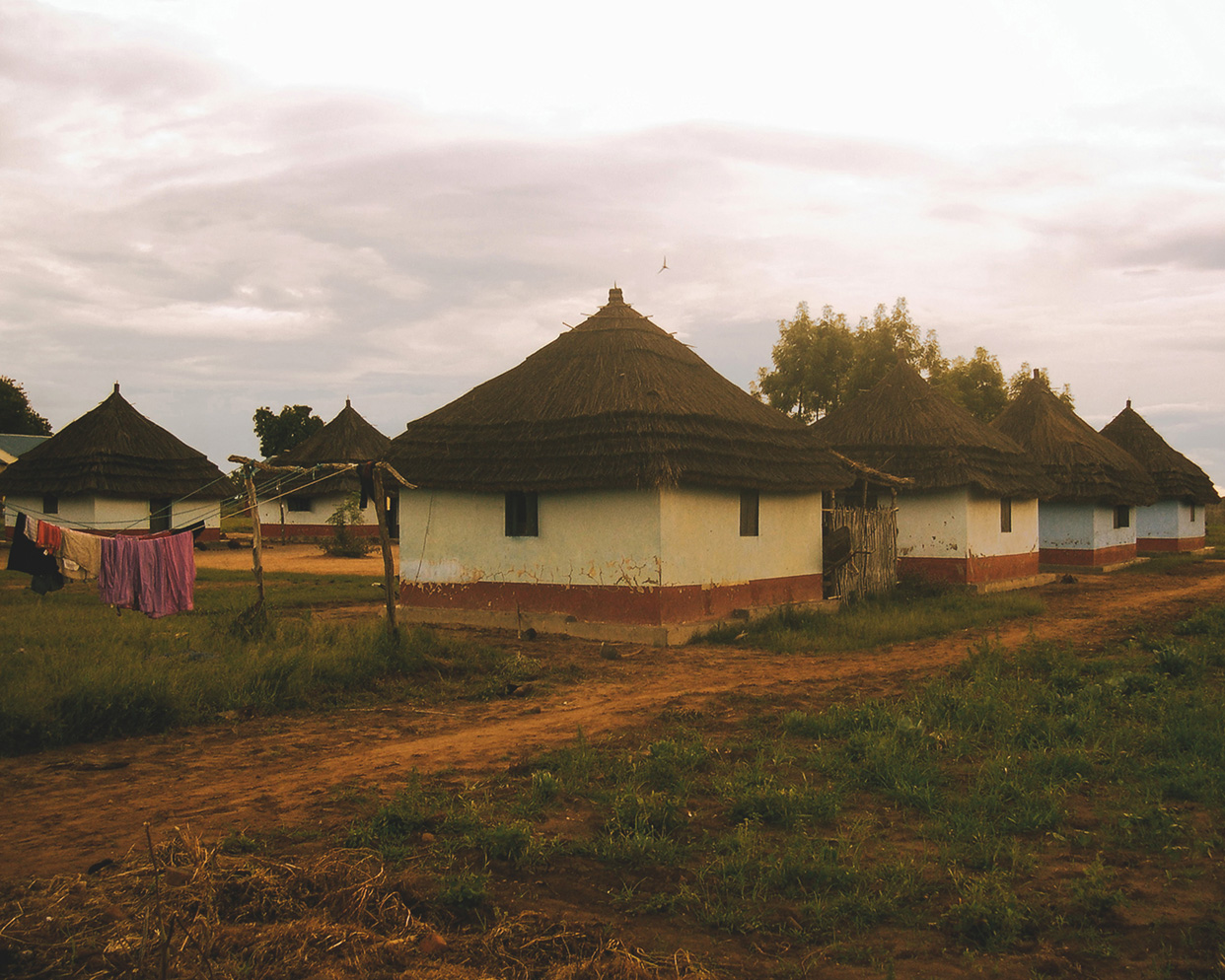 Near the Kajo Keji Orphanage, Sudan. photo: Josephine, 100Cameras.com
Their first project at St. Bartholomew's Orphanage in Kajo Keji, South Sudan, arguably one of the world's most conflict ridden and impoverished areas, torn for years by civil war and ethnic cleansing, was a resounding success, which speaks volumes about the power of beauty and creativity to transform lives.
Armed with a bag full of donated cameras, one for each child in the program, the 100Cameras photojournalism team taught the children the essentials of good photography and let the kids loose to capture whatever drew their inspiration. And what they found was a voice of hope, joy, curiosity and wonder despite the often times unimaginably difficult situations in which the kids found themselves.
Back in New York, the kids' photos made a major splash, drawing hundreds of visitors to the various galleries where they were shown; the sale of which generated over $17,000 for the orphanage. The funds amassed through 100Cameras have been used to ensure access to lifeline supplies, such as protection and access to food, water and medicine back at the orphanage.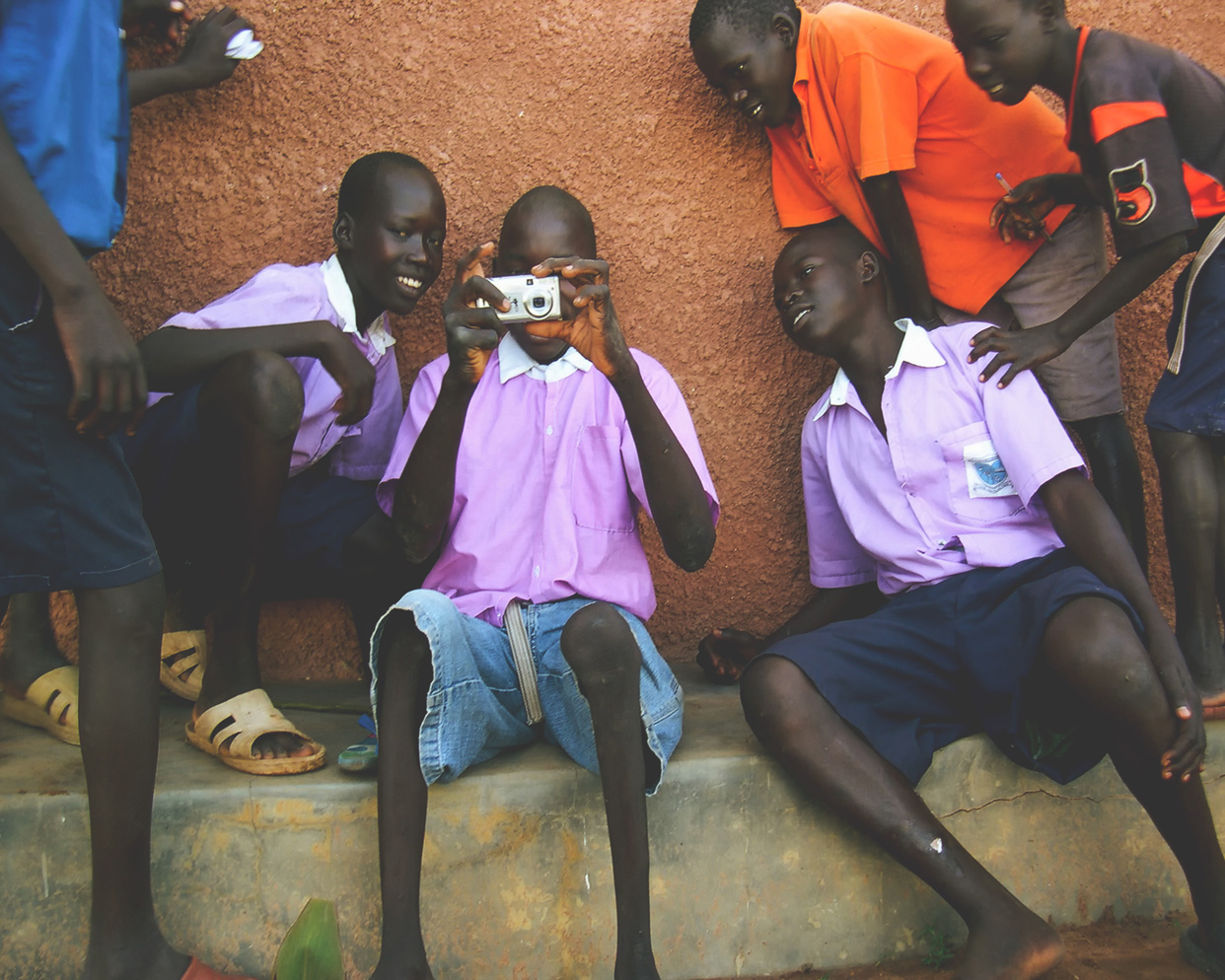 Children taking pictures, Sudan. photo: Josephine, 100Cameras.com
New York City
After the success of the Sudan project, 100Cameras expanded the program in 2009 to their own backyard, partnering with New Life of New York City, an inner-city community center that focuses on improving youth education by plugging them into extracurricular activities that encourage character development.
The project generated $3,000 from the photos of five kids, all of which has been used to purchase computers, providing tens of thousands of hours of access time at the New Life center.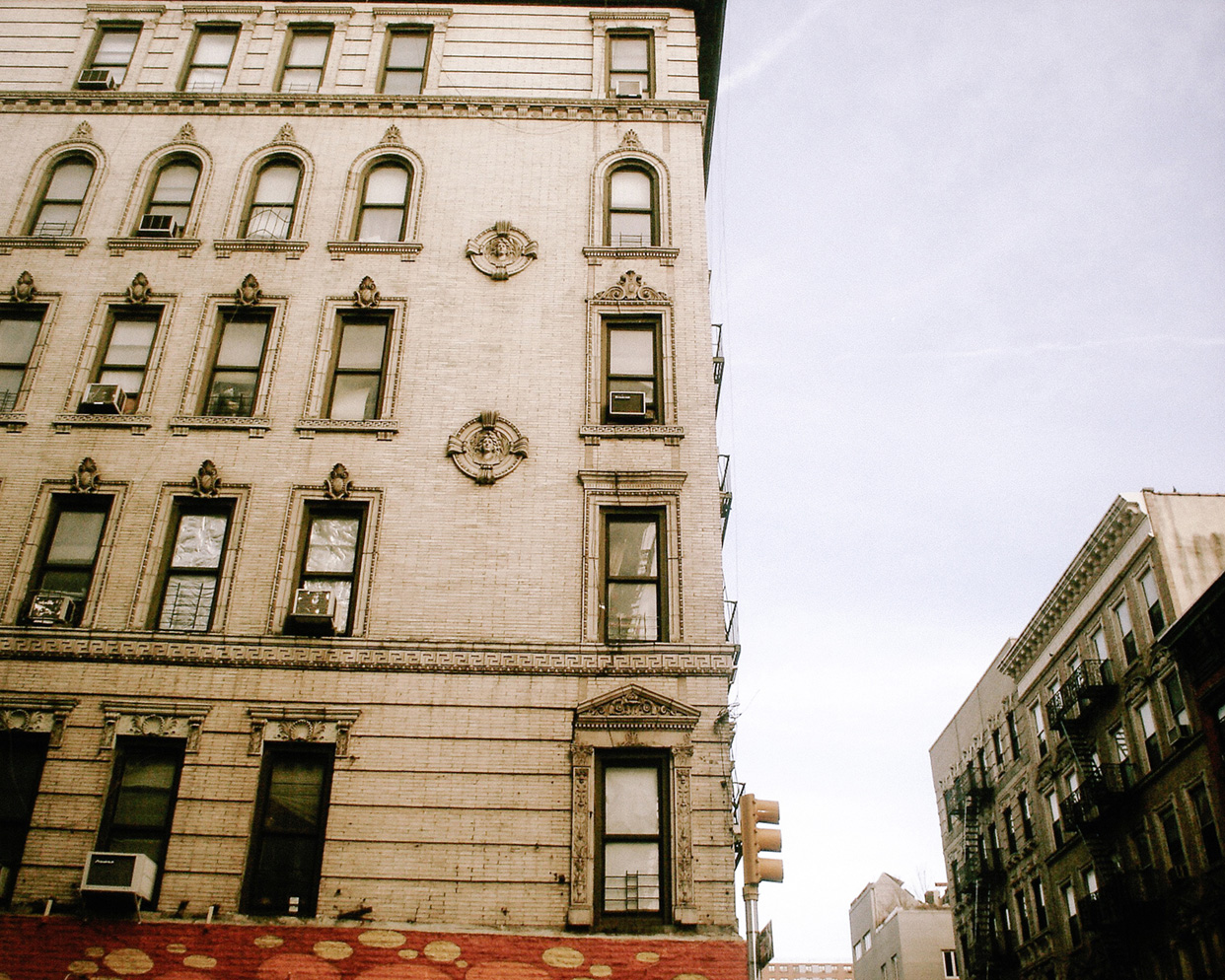 New York City project. photo: Andrew, 100Cameras.com
Cuba
The year 2011 saw 100Cameras traveling to Cuba to work with Campo Amor, a Spain-based organization that provides intermediary services to encourage community development that directly benefits those who have been financially, socially and culturally excluded from society. The Cuba project generated $12,000 ($1,200 per participant), which was used to purchase 1,000 pairs of eyeglasses, 20 cameras and three sewing machines for members of the community. The remaining $3,809 was disbursed to Campo Amor to meet educational and medical needs in the community.
Cuba project. photo: Jose, 100Cameras.com
Madurai, India
In 2012, the 100Cameras photojournalism team found itself in Madurai, India, a culturally rich area of the country plagued by extreme poverty and lack of employment opportunities, which has led to a massive increase of women and children entering the sex industry out of desperation. There they partnered with the Russ Foundation, which works to bring vitally needed changes to the Madurai district through a children's home, community health services, and AIDS prevention and care.
Half of the money generated by the India project supports ongoing project implementation and the remaining half is used to provide medicine for over 700 children and access to mobile medical care for more than 2,500 community members through the services provided by the Russ Foundation's Community Health and HIV Care and Support programs.
Boys playing at the Madurai project, India. photo: 100Cameras.com
Baltimore, Maryland
In 2013, 100Cameras once again set it sights on the frequently overlooked social issues existing in the United States and partnered with the Baltimore Community College's Refugee Youth Project (RYP) located in Maryland. Surprisingly, Baltimore, Maryland is home to at least 5,000 refugees, 35% to 40% of which are children.
"These are kids that have often times been forced to flee their home countries overnight, leaving behind everything that gave their lives comfort and meaning without so much as a goodbye," Bullock explained in a recent interview. "They face unique, often times overwhelming challenges such as learning English, stereotyping and bullying, difficulties navigating new educational systems and overcoming vast cultural differences."
Baltimore project photo. photo: 100Cameras.com
According to Bullock "While these kids are at high risk, they are also extraordinarily resilient and hopeful about the future." Providing them with cameras and photojournalism education not only provides them with an outlet to express themselves, it also builds self-confidence and equips them with valuable skills for the future.
Funds generated through 100cameras supports the RYP in preventing school drop outs, preparing refugee youth for college and future careers, easing the integration experience and promoting creative expression to build self-esteem and foster community among the diverse refugee youth populations.

The Model
What originally began as a side project for a group of friends has now blossomed into a team of over 20 volunteers, with Bullock overseeing the operation on a near full-time basis. This is a truly intimate organization—100Cameras generally works with no more than 15 or 20 kids, which allows them to form deep connections that are often lost with organizations operating on a larger scale. Bullock says that their smaller size gives them freedom and flexibility in addressing each community's needs individually. "That's the great part of our model. We get to have the conversation with the organization and ask, 'What do you need?'"
100Cameras is structured in such a way that 100% of profits from photo sales are fed back into the program, with 50% of the funds generated going towards supporting local, tangible, highly individualized needs of the kids and their communities and the remaining 50% being used to fund ongoing project and production costs.

100 Cameras founders, staff and kids in Madurai, India. photo: 100Cameras.com
What separates 100Cameras from many other non-profits is that they are truly focused on holistically empowering communities, and specifically children, to create meaningful change in their lives through their own creativity. In every sense, 100Cameras is engaged in the act of 'teaching kids to fish' rather than giving handouts. "It's really exciting for kids there to see these changes and to feel an ownership in that," Bullock says of their efforts.
The Future
With five successful projects worldwide to date, the 100Cameras team has clearly demonstrated the viability of their model and is looking to grow the organization and expand the reach of the kids' work. According to Bullock, their long-term goal is to create a network of cameras spanning the globe and have an impact that is not just economic, but personal as well. "We want as many kids as possible empowered with the idea and concept that their perspective matters—to know it's their work that can create change in their own communities."
About The Authors
Justin Faerman is the co-founder of Conscious Lifestyle Magazine.