Treating Diabetes Naturally: 9 Herbs and Supplements for Balancing Blood Sugar and Reclaiming Your Health
BY DR. MONA MORSTEIN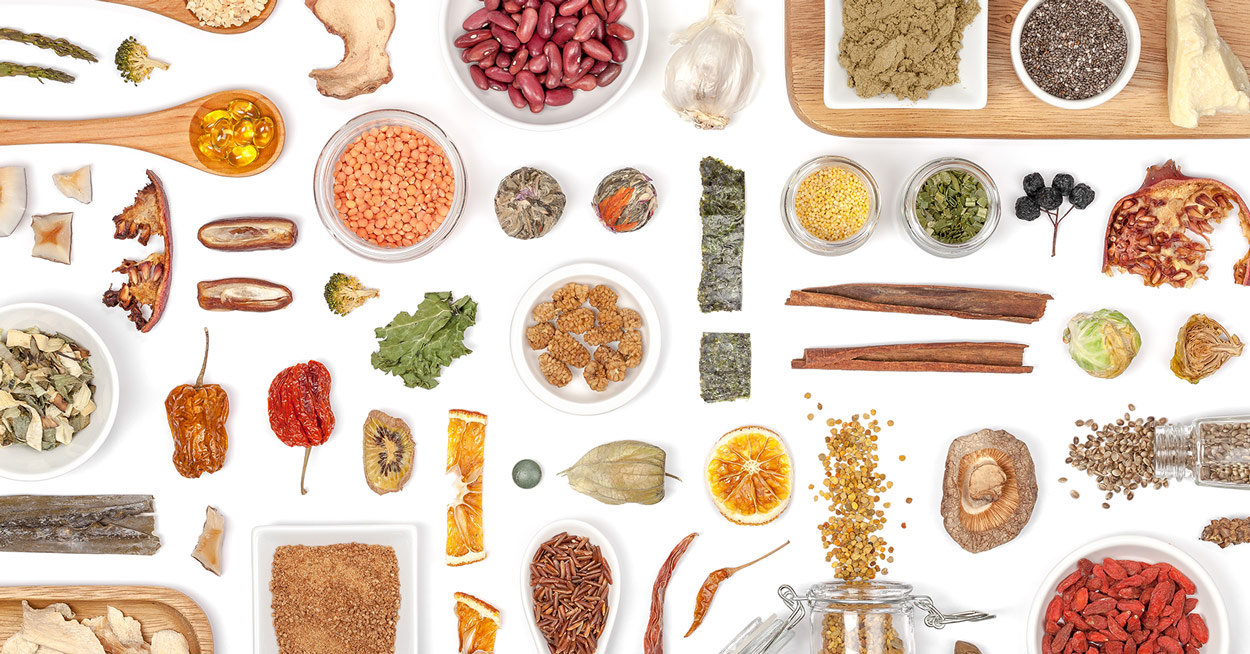 Many studies have shown the positive benefits of taking supplements for diabetes. An integrative physician such as I am feels very comfortable recommending supplements to all diabetic patients, as science is supportive, and so is my clinical experience.
Diabetic Treatment Supplements
The following list of supplements can be used for any type of diabetic patient (including both Type 1 and Type 2).
1. Essential Dietary Oils
O-3 oils, with both EPA and DHA, can help patients by lowering lipid panels (reduce triglycerides and cholesterol); reducing insulin resistance; reducing pain and inflammation so exercise and sleep are easier; reducing the risk of cardiovascular disease by lowering blood pressure; reducing the risk of dementia and Alzheimer's disease; preventing and treating anxiety and depression; and promoting antioxidant actions in the body and brain to help reduce developing diabetic complications.
Pure fish oils are the main oils you should use to supplement your diet; they are extracted from oily fish such as sardines, anchovies, and salmon. For adults, 1,000 mg EPA/750 mg DHA is the starting daily dose. Sometimes I dose twice that much to some patients I feel really need a more aggressive dose.
Where to Get it: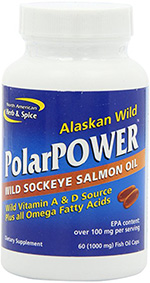 Polar Power Wild Cold-Pressed Alaskan Salmon Oil Capsules
Hands down the worlds freshest, purest, most potent, best-tasting fish oil and source of Omega 3 fatty acids. Cold-pressed from fresh, wild Alaskan Salmon and free of all heavy metals, preservatives and adulterants. Exceptionally rich in naturally occurring EPA, DHA, Vitamins A and D and Astaxanthin, this a powerful supplement for boosting overall health.
2. Multiple Vitamin with Minerals
A good multiple vitamin and mineral product (or "multiple," for short) is a great way to start supporting nutrient intake in all diabetic patients. This ensures every day that the body receives all the key nutrients it needs so that all its biochemical, hormonal, nutritional, detoxifying, healing, rebuilding, protecting, and strengthening processes can be performed easily and smoothly. The body runs on enzymes, as enzymes speed up reactions to make the body function more efficiently; all enzymes require nutrient cofactors to enable them to effectively engage the action they are designed to do. A good multiple vitamin supplement for diabetes ensures all those cofactors are available every minute, every day.
My choice for whole-food vitamins, if a patient wishes to use that type of product, is Whole Earth and Sea because they use totally organic, non-GMO, sustainably farmed foods, with some high-quality nutrients added in. Here are a few more recommendations.
First, avoid the One-A-Day brand. All of the well-known One-A-Day products contain poor-quality products at low doses, and are full of unhealthy excipients, fillers, and preservatives. A high-quality multiple will require you to take three to six capsules a day, but will cover all the nutrients your body needs. For children, there are good liquid or powder multiples.
Second, all minerals and vitamins should be taken in the most absorbable, bioactive forms. This makes the product a little more expensive, but there is a huge difference in the body's ability to absorb and metabolize different forms of nutrients. I recommend Pure Encapsulations' Polyphenol Nutrients to my patients, as part of a natural home remedies protocol for diabetes.
Lastly, patients should avoid taking products that contain: nickel or tin, talc, food colorings, food flavorings, preservatives, allergens such as (usually GMO) soy lecithin, sweeteners, and fillers such as maltodextrin. Look for pure products.
I believe every single patient with diabetes should be on a fish oil supplement and a good multiple vitamin and mineral product. Every single one!
Diabetic-Specific Nutrients
3. Chromium
Chromium plays a vital role in binding to and activating the insulin receptor on body cells, reducing insulin resistance. Supplemental chromium has been shown to lower blood sugar levels, lipids, A1C, and insulin in diabetic patients. It can also help decrease one's appetite, particularly for sweets. A dosage from 200 mcg to 2,000 mcg a day is safe. Higher doses are unnecessary and can cause acute kidney failure.
Where to Get it: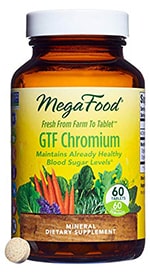 MegaFood Whole Food GTF Chromium
MegaFood Whole Food GTF Chromium is a special, research-backed form of chromium specifically used for its beneficial effects in balancing glucose / blood sugar levels. MegaFood GTF Chromium is also sourced from whole foods for better bioavailability, absorption and usability in the body

4. Magnesium
Magnesium deficiency is common in diabetic patients, as magnesium can be lost in the urine with hyperglycemia. A study in Diabetes Care reported that low magnesium status is common in Type 2 Diabetes Mellitus (T2DM) and showed that when low-magnesium Type 2 Diabetes Mellitus patients were given an oral dose of magnesium daily for sixteen weeks, the mineral reduced insulin resistance, fasting glucose, and A1C levels.
Magnesium is high in green leafy vegetables, nuts, beans, and grains, but we remove most beans and all grains from the diet of patients, which is why using magnesium as part of a natural remedy for diabetes can be beneficial. Low intracellular magnesium can cause insulin resistance. Dosing of up to 500 mg a day is fine, but higher than that may result in diarrhea in patients.
Where to Get it: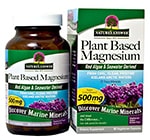 Nature's Answer Plant Based Magnesium
Nature's Answer Plant Based Magnesium is naturally derived from Icelandic Red Algae and Seawater for maximum bioavailability (absorption and usability by the body). Synthetic forms of magnesium are poorly absorbed and utilized by the body and lack the necessary cofactors for proper functioning. Nature's Answer Plant Based supplement is rich in trace minerals which help the body process and get maximum benefit from the magnesium.

Nutraceuticals
5. R-alpha-lipoic acid (R-ALA)
If I could only prescribe one supplement for a diabetes patient, I would prescribe R-alpha-lipoic acid. Alpha-lipoic acid has numerous benefits to the diabetic patient. It is a water- and fat-soluble antioxidant and has been shown to protect patients with fatty liver from liver disease progression. It can help reduce insulin resistance and has been shown to protect people with diabetes from developing complications in their nerves, eyes, and kidneys. R-ALA can prevent glycosylation of proteins, which reduces the A1C level. It is safe, although very rarely it can cause stomach upset. Alpha-lipoic acid is listed either as ALA or R-ALA. When listed as ALA, this means it contains two forms—the S isomer form and the R isomer form, in a 50:50 ratio. The key is to find a product that says it contains "R-ALA" instead of just "ALA." A good daily working dose of R-ALA is 300 to 1,200 mg a day, which is the equivalent of 600 to 2,400 mg a day of regular ALA, if you buy a regular ALA listed product.
Where to Get it:
Doctor's Best Stabilized R-Lipoic Acid
Stabilized R-Lipoic Acid contains BioEnhanced Na-R-ALA, the sodium salt of R-Lipoic acid (RLA). BioEnhanced Na-R-ALA is in its natural and stabilized form of RLA that won't degrade at high temperatures, and is more bioavailable and biologically active, resulting in a greater medicinal effect than from standard R-ALA supplements.
Botanical Medicines
There are numerous studies of botanical medicines and herbs for diabetes that speak to the effectiveness of natural and home remedies for diabetes. I have listed the most useful herbs with the most documented benefits. A patient does not need to take one hundred bottles a day of everything out on the market, but rather it is important to focus on a few botanicals backed by the most impressive studies and the best clinical evidence. The botanicals listed below are safe and effective.
6. Gymnema sylvestre
Known as gurmar, or "sugar destroyer," in Aryuvedic medicine, Gymnema has consistently shown benefits in patients with diabetes. The most active part of Gymnema seems to be gymnemic acids, and many products list the percentage each capsule contains. Analyses of the herb for diabetes have shown it may be helpful in lowering high blood sugar levels. It can delay glucose absorption from the intestine. It was shown to regenerate pancreatic tissues, allowing more insulin to be produced, and help regulate insulin secretion. It also increases the utilization of glucose by the cell, reducing insulin resistance and decreasing appetite, especially for sweets. I usually use it in capsules, or in liquid form in some patients. Due to Gymnema having a very similar shape to glucose, it can fit into the taste bud receptors for sugar; it thus has unbelievable power to actually prevent the taste of sweets in the mouth for up to 1.5 hours. When I have a patient who is still struggling to not eat cake and cookies and so forth at parties or celebrations (or just in general), I will give her a tincture of Gymnema sylvestre. This is one of my favorite herbs for diabetes. In capsule form doses of 400 to 2,400 mg a day are recommended.
Where to Get it:
Himalaya Organic Gymnena Sylvestre Capsules
Himalaya Herbs offers an extremely pure and high quality organic Gymnema sylvestre supplement at a very affordable price in easy to swallow capsules for easy daily use. Packaged in an amber glass bottle to preserve freshness and potency, it contains both leaf and stem extracts for maximum beneficial effect on insulin levels.
7. Cinnamon
Cinnamonium cassia and its relative C. burmanii are the types of cinnamon that have the best effect on diabetes symptoms. There have been numerous studies on cinnamon and, overall, they have shown cinnamon can slow stomach emptying and lower postprandial glucose levels. It also reduces glucose levels in Type 2 Diabetes Mellitus patients who have had poor diabetic control. It may also be helpful in lowering insulin levels, blood pressure, and A1C, and reduce AGE formation. This is a safe herb for diabetics. A good dose is 1 to 2 g a day or 200 mg or more of a concentrated extract.
Where to Get it: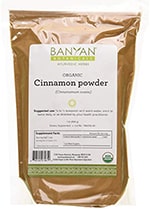 Banyan Botanicals Organic Cinnamon Cassia Powder
Made with the highest quality, USDA certified organic Cassia cinnamon available, this raw, unheated powder is ideal for diabetics and easy to use in teas, recipes or straight up in water for a more potent medicinal effect. Beautifully aromatic and tasting, this pure cinnamon is inexpensive and a powerful healing agent.

8. Green Tea Leaf Extract
Green tea contains the bioflavinoid epigallocatechin gallate (EGCG), which has been shown to be a safe and effective antioxidant. In a study in Japan, green tea was shown to reduce the risk for Type 2 Diabetes Mellitus onset. It has been shown to improve glucose tolerance in patients, and decrease blood sugar production and over-secretion in Type 2 Diabetes Mellitus patients. Green tea has also been shown to have an effective anti-angiogenesis factor, that is, it reduces problematic overgrowth of blood vessels, which may have a significant effect on preventing diabetic retinopathy. It has also been shown to promote fat oxidation and thermogenesis. Last, green tea can provide antioxidant protection for the pancreas and the fatty liver. A good dose is 200 to 400 mg a day. It's also beneficial to drink organic green tea.
Where to get it: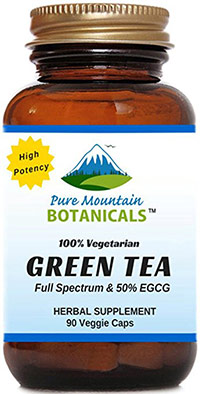 Organic Green Tea Extract
An ultra-high quality, organic green tea extract rich in polyphenols, catechins and ECGC. Cold-water extracted to preserve sensitive compounds in the tea leaves for maximum medicinal effects. Gives a noticeable uplift in mood, energy and clarity of mind.

9. Curcumin Extract
Curcumin is a bright yellow chemical produced by the spice turmeric, among other plants. Curcumin seems to have multiple benefits for diabetes symptoms. It has been shown to be a marked inhibitor of reactive oxygen species that promote oxidation damage in cells. Curcumin lowers inflammatory chemicals like tumor necrosis factor-alpha, and that's good because TNF-a causes insulin resistance and irritates fatty livers. Curcumin can reduce another pro-inflammatory chemical called NF-KB. The above-mentioned actions provide a benefit in diabetes protection and reduce the risk of developing diabetes symptoms and complications. Curcumin has also been shown to enhance pancreatic beta cell functioning and reduce fatty liver deposition. It reduces high blood sugar, A1C, and insulin resistance. It was also shown to reduce the onset of Alzheimer's disease, and that is a higher risk in diabetic patients than in nondiabetic patients. A good dose is 200 to 3,000 mg a day.
Where to Get it: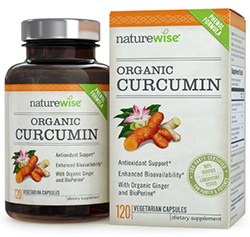 Organic Curcumin with Piperine (Black Pepper) Extract
A highly absorbable Organic Turmeric (Curcumin) extract combined with black pepper for maximum bioavailability. Free from preservatives, artificial colorings, soy or stearates and in convenient capsule form for easy daily dosing.

This article is excerpted with permission from the book Master Your Diabetes: A Comprehensive, Integrative Approach for Both Type 1 and Type 2 Diabetes by Dr. Mona Morstein, Chelsea Green Publishing, 2017.
About The Author
Dr. Mona Morstein is a naturopathic physician with a medical practice focused in integrative diabetes treatment. Her clinic, Arizona Integrative Medical Solutions, is located in Tempe, Arizona, where she sees patients of all ages and genders for acute and chronic conditions. An expert on prediabetes and diabetes, she is a frequent lecturer at conferences and webinars, and is the founder and executive director of The Low Carb Diabetes Association. Dr. Morstein is also a member of the Arizona Diabetes Coalition. Visit her website lowcarbdiabetes.org