Eating Healthy on a Budget:
How to Get Ultra-High-Quality Organic Food and Supplements For Half The Price
BY JUSTIN FAERMAN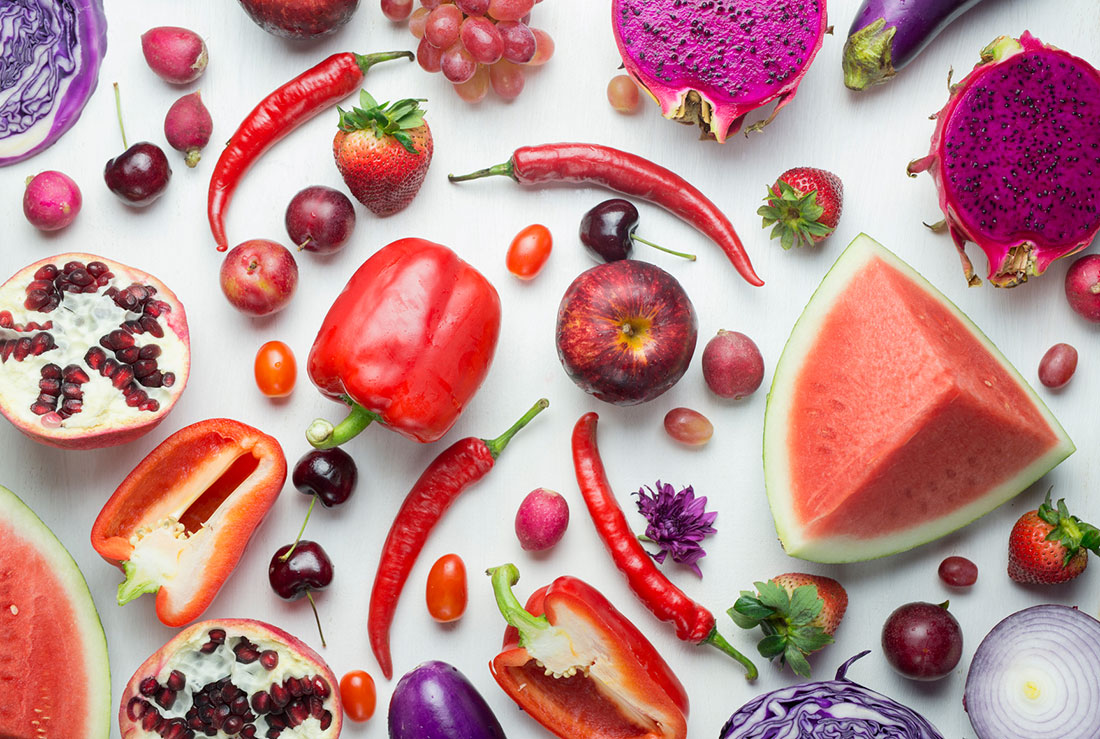 eating healthy on a budget does not mean you have to sacrifice taste, quality, selection or anything else for that matter. you can truly have it all: fresh, organic, local and then some.
Let's face it. You know that eating an ultra-high-quality organic diet is extremely important for your health and wellbeing—it makes you feel great, it makes you look great and it'll keep you living well into your, free from disease and thriving. But it can get downright expensive, making it difficult to eat healthy on a budget. And if you supplement your diet with organic herbs, superfoods and supplements it can get hundredsreally expensive.
So what is a food, health and budget-conscious person to do? The answer: hack and optimize your organic shopping habits to find the best deals without sacrificing quality, variety, freshness or flavor. In fact, it's never been easier to eat an extremely high-quality organic diet quite inexpensively… if you know where to look and shop to get the best deals possible. And they are definitely out there: in this article I'm going to outline four incredible resources for cutting your organic shopping bill in half, starting today, to help you make eating healthy on a budget a sustainable, long-term lifestyle choice.
And you don't have to sacrifice any of your values or ethics to do it… virtually all the companies and resources listed below are doing amazing, positive things in the world to make it a happier, healthier, cleaner, more sustainable place for everyone. By shopping from these ethical sources, you are voting with your dollars and having a massive positive impact without having to do any extra work.
So without further ado, here are our four top resources for eating healthy on a budget without sacrificing quality, variety, taste or integrity:
1. Get Your Non-Perishable Goods on Thrive Market for 25-50% Off
To describe Thrive Market in a nutshell, it's basically like Whole Foods meets Costco: all of your favorite healthy, organic, high-vibe foods and health products at wholesale prices—as in 25-50% (or more) off retail. They offer free 2-day  shipping on orders over $49 (which is easy to qualify for if you buy for a couple weeks at a time) which makes it even easier to save. It's literally like a half-price online health food store with tens of thousands of products— everything from everyday groceries and supplements to eco-friendly beauty and body care. Check them out here: Thrive Market
As you'll quickly discover, they really do have the best prices on organic food, making it basically effortless to eat healthy on any budget. Trust us, we've checked. And best of all, they are doing a lot of good in the world. For every regular membership, they donate a free lifetime membership to a low-income family to help make access to affordable healthy food a reality for everyone, regardless of their economic class. They also make regular contributions to the Boys & Girls Club, the Environmental Working Group, which works to protect the public from toxic ingredients in foods and personal care products, and have a firm stance against GMOs, which you won't find in any of the products they offer.
Eating healthy on a budget really doesn't get any easier than this. Head over to their website now to check out their huge selection of organic foods, superfoods and household items and get 15% off your first order at Thrive Market
2. Shop From the Bulk Bins When You Are at the Health Food Store
If you've never visited the bulk bin section at your local health food store and you're looking to save some serious cash when buying organic foods, then you need to make this a regular part of your shopping habits.
The bulk bins are just that: large containers of bulk grains, nuts, seeds, dried fruits, trail mixes, herbs, teas, snacks, spices, flours, baking supplies and other dry goods in an unpackaged form, where you can take exactly what you need and leave the rest—kind of like how things used to be back in the day. And if you are looking to score a deal on organic foods or you're just looking for ways to eat healthier on a budget, this is going to be your new favorite part of the store. Without all the packaging involved, the price of these foods comes way down. And because the health food stores buy them in bulk, they can pass the savings onto you.
Expect to find all your favorite organic staple goods like multiple varieties of rice, quinoa, oats, flours, granola, nuts and seeds, dried fruits, superfoods and so on at about half  their normal price, or sometimes even less. Sure you have to bag them yourself, but it's well worth the extra minute or two of time it takes to do so and it has the added benefit of cutting back on packaging waste, so it helps the environment as well.
3. Buy Your Herbs and Supplements on Sites Like iHerb.com & Amazon.com
By cutting out retail storefronts and the added expenses those bring to a business, online herb and supplement retailers like iHerb.com and Amazon.com  pass the savings (typically 25-50% or more) directly on to you, making it easier to not just eat healthy on a budget, but to go the extra mile and infuse your diet with medicinal quality herbs and health products. Plus, you can order everything you need directly from the comfort of your own home and these two health and wellness giants get things to you quick (typically 2 days) at no extra charge in most cases.
For herbs, green powders, protein powders, personal care products and supplements, iHerb.com is your best bet. Not only do they have some of the lowest prices online on tens of thousands of different health products, but they ship quickly and for free if you order more than $40 at a time. These guys have just about everything from exotic herbs and hard to find supplements to shampoo, toothpaste and everything in between, most of it organic and cheaper than you'll find anywhere else.  They specialize in the above mentioned supplements and so they carry a lot of things you won't find on sites like Amazon.com or Thrive Market making them a great place to round out your organic health and wellness needs and keep your healthy eating and living needs well within your budget.
Best of all, they have a massive recycling program in place, they do carbon-offsetting for all shipments to effectively zero out the environmental impact, and they donate approximately $1 million dollars annually to poverty-stricken areas of the world including Haiti, Somalia, and Cambodia, where they support local villages and build schools for impoverished children.
Of course, everybody knows Amazon.com, so we won't go into depth explaining why they are great, but when shopping for organic products on a budget, you'll find some pretty killer deals here and with free 2-day shipping for all Amazon Prime members on most items and free, no-questions-asked returns on virtually all products, it's a great place to shop if you need things fast.
4. Buy Your Produce From Farmers Markets and CSAs
In virtually every city around the world there is some way to buy directly from local farmers, most often in the form of a farmers market or a CSA farmshare. And for those seeking high-quality, ultra-fresh and vibrant produce on a budget—and almost always at a discounted price—you'll want to take advantage of these two local options for everything that you just can't buy online.
Let's start with farmers markets.
Farmers markets are usually run weekly (or some variation thereof in most places) where local and regional farmers will gather to sell freshly harvested produce directly from the farm to you and your table. And there's quite a few significant benefits to this for both you, the farmer and the land.
The first is that by cutting out the produce wholesalers and middlemen, you get a better price and the farmer makes more money, making it incredibly easy and nourishing to start eating healthy on a budget, as well as a total win-win situation for everyone involved. The second is that you get infinitely fresher, healthier, more nutrient-dense foods. Farm fresh often means picked that morning—try finding that at your local supermarket. Third, it builds community and relationships with you, the farmer, the farm and the land. Don't like big chain retail stores dominating the landscape? Want to support mom-and-pop businesses and create a new golden age of seasonal local food? This is how you do it. And finally, most farmers markets offer a higher percentage of organic, non-GMO, even biodynamic and wildcrafted foods, which are often much harder to find at supermarkets and even health food stores that really make the extra effort.
CSAs, which are an acronym for Community Supported Agriculture are similar to farmers markets in that they have all of the same benefits listed above, but they are often even less expensive and delivery and purchasing methods are a bit different.
CSAs usually work as follows: once a week you receive a box filled with seasonal, freshly harvested produce from a local farm, which can include everything from chicken eggs to fruit to vegetables, and in some cases raw milk, and everything in between. You pay a flat weekly rate of usually between $20-$60 depending on how much food you want and need and typically get enough food in each box to last most of the week and beyond if you buy the correct size. It's cheap, it's ultra-fresh, you directly support local farmers, and it will literally change your relationship with the land and the food you eat. Many farms will even drop the food off directly to your house as well, making it a time-saving way to eat organically for busy families and professionals. Eating healthy on a budget doesn't get any easier, simpler or fresher than that. And even in big cities it's possible to get CSAs if you do a bit of searching.
To find a local CSA or Farmers Market near you visit: localharvest.org
When all is said and done, quite frankly there is no reason to not be eating organic, natural, high-quality, local foods no matter what kind of budget you're on. Even if you can only afford to integrate a few healthier options from the above list of resources into your diet, it's better than nothing and your body and the earth will thank you for it.
About The Author
Justin Faerman has been studying and writing about holistic health practices, herbalism and natural medicine for over 14 years and is a leading authority on both modern and ancient therapies for creating lasting health and wellness. He has a degree in Environmental Science from the University of California, Santa Barbara and has conducted field research into organic and regenerative agriculture practices and eco-social sustainability during his time there. He is also the Founder of Lotus Superfoods, a boutique purveyor of rare herbs and superfoods as well as the Co-founder of Conscious Lifestyle Magazine and the Flow Consciousness Institute. Learn more about his work at flowconsciousnessinstitute.com and lotussuperfoods.com