Earth Art: Surreal Images of the Planet Like You've Never Seen It Before
BY JUSTIN FAERMAN
This Landsat image of 3 October 2011 shows the Mississippi River Delta, where the largest river in the United States empties into the Gulf of Mexico. photo: USGS/ESA
Early images of Earth from space redefined our relationship with the planet, making us realize in an instant how incredible, precious and fragile our co-existence truly is.
And yet, in comparison with today's satellite technology, these images were primitive, only revealing the splendor of our world in a very general way.
Fast forward from 1972, when the era-defining 'Blue Marble' image of Earth was first broadcast, to today, where the planet is encircled by a proverbial jungle of high-powered satellites, constantly monitoring and photographing every square inch of the planet with unbelievably sensitive and precise instrumentation. Following this logic, one would expect images of the planet shot with today's satellites to be hundreds of times more profound.
While it is hard to quantify these types of things, the following images, which were shot by European Space Agency satellites over the last decade, offer a fresh perspective on Earth's stunning natural beauty and our delicate co-existence that is powerful enough to fuel an entirely new generation of conscious activists to reconsider how we view and relate to the planet we call home.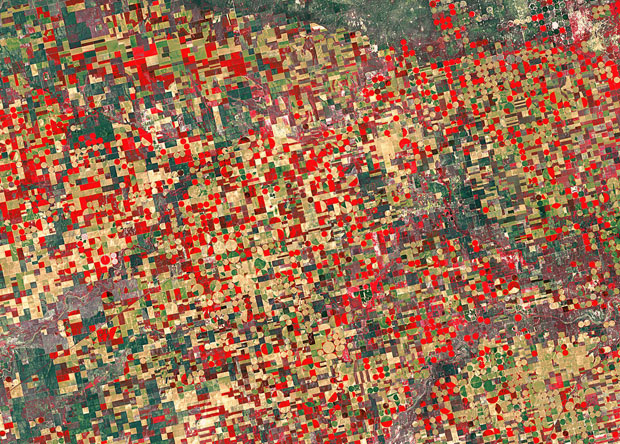 This false color Landsat-5 image from 4 May 2012 shows agricultural structures in the US state of Kansas. photo: USGS/ESA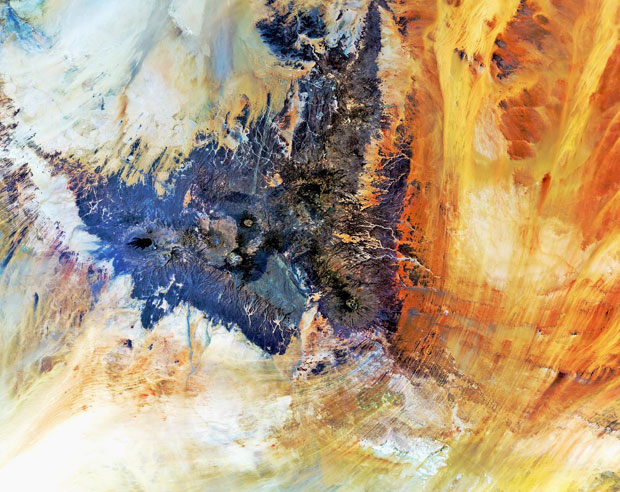 The Tibesti Mountains, located mostly in Chad with the northern slopes extending into Libya, are captured in this Envisat image. photo: ESA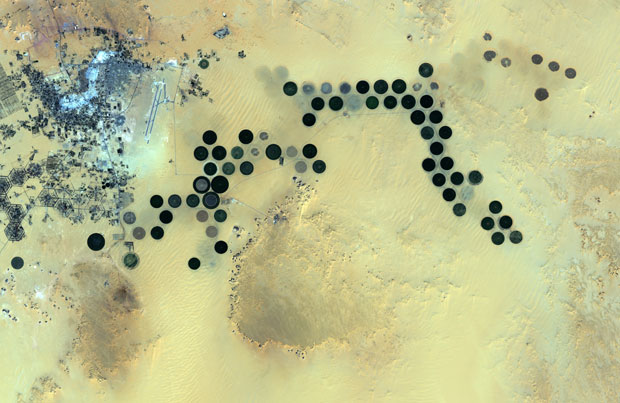 Deep in the Sahara Desert, the Al Jawf oasis in southeastern Libya is pictured in this image from Japan's ALOS satellite. photo: JAXA/ESA
Phytoplankton bloom stretches across the Barents Sea off the coast of Cape Nordkinn photo: ESA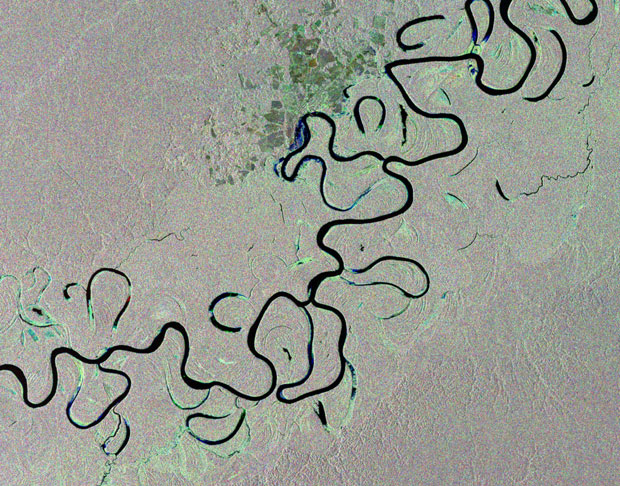 This image from the Envisat satellite shows the Juruá River snaking through the Amazon rainforest in western Brazil. photo: ESA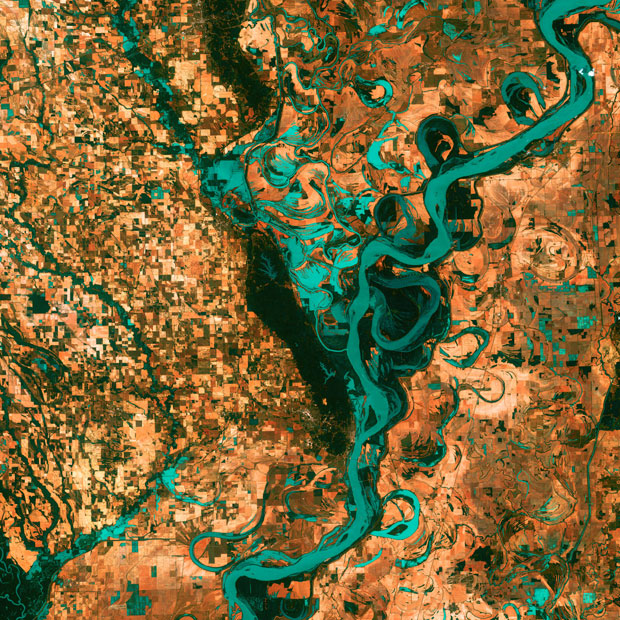 Small, blocky shapes of towns, fields, and pastures surround the graceful swirls and whorls of the Mississippi River. Countless oxbow lakes and cutoffs accompany the meandering river south of Memphis, Tennessee, on the border between Arkansas and Mississippi, USA photo: USGS
Envisat captures sand and dust blowing northeast from the Arabian Peninsula across the Persian Gulf toward Iran. photo: ESA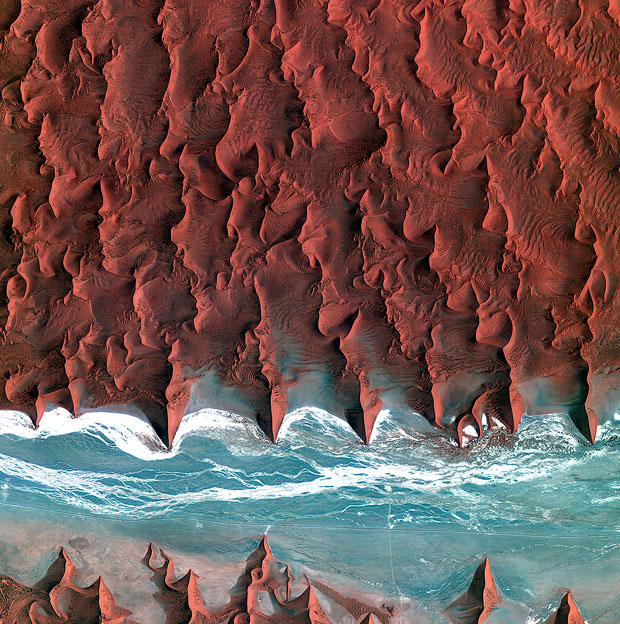 Korea's Kompsat-2 satellite captured this image over the sand seas of the Namib Desert on 7 January 2012. photo: KARI/ESA

The Betsiboka estuary in northwest Madagascar is pictured in this image. Here, the country's largest river flows into Bombetoka Bay, which then opens into the Mozambique Channel. photo: JAXA/ESA
This article originally appears in the Feb. – Apr. 2014 Issue of Conscious Lifestyle Magazine. You can download a copy of this issue by clicking here or subscribe by clicking here
About The Author
Justin Faerman is the Co-founder of Conscious Lifestyle Magazine.