Conscious Croatia:
Exploring The Coastal, Island Paradise
of Southern Europe
BY JUSTIN FAERMAN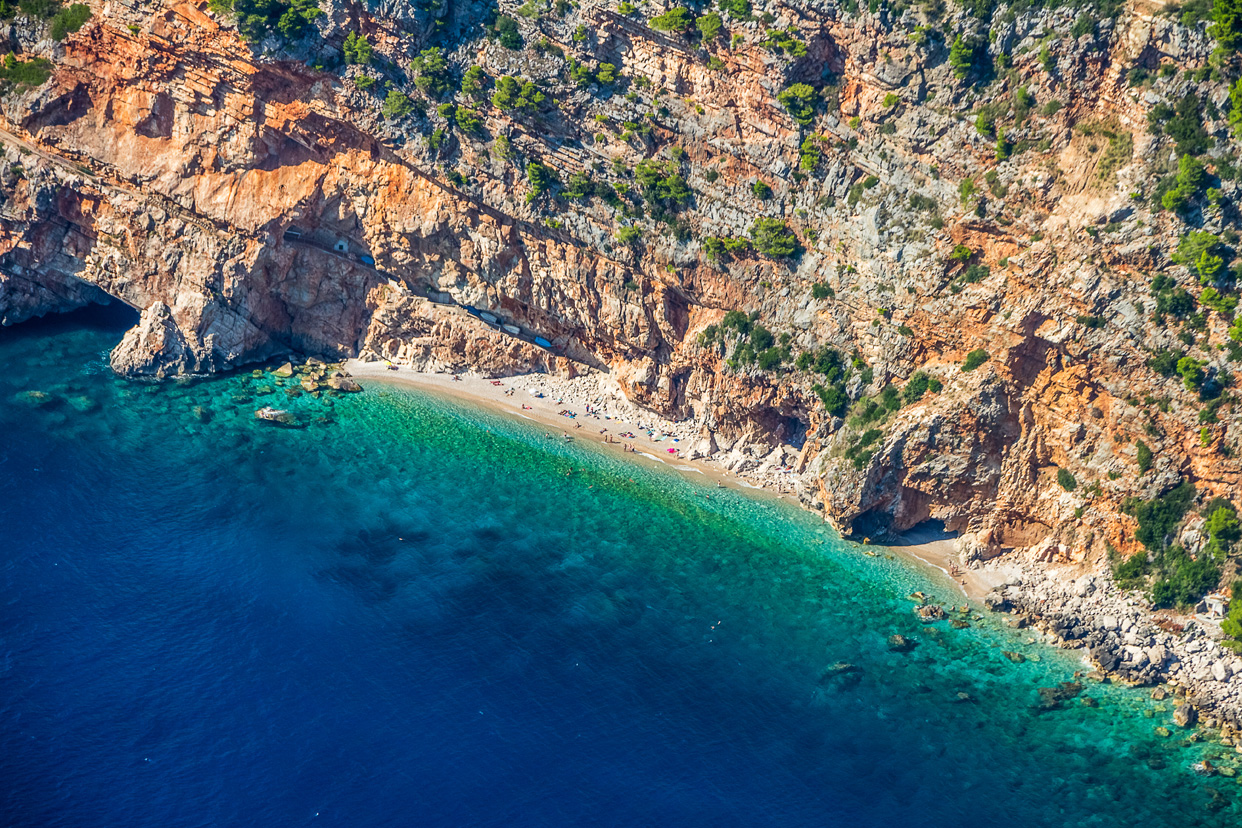 dubrovnik coastline, croatia. photo: glava2005
Shhh. Don't tell anybody. Croatia, the coastal, island speckled paradise of Southern Europe is awesome and the rest of the world hasn't exactly caught on yet. It's cheap (compared to the rest of Europe), people are friendly, the weather is gorgeous much of the year, and it's
fantastically beautiful. Take, for example, Plitvice Lakes National Park. It's a perfect microcosm of the country: crystal clear blue waters nestled against a lush forest backdrop. Tasteful bridges and walkways (like the historic architecture in Croatia's cities) meander throughout the refuge connecting picturesque islands and transporting you in and out of otherworldly valleys, existentially frozen in pristine condition, untouched for thousands of years.
Plitvice is sort of the unofficial halfway point of the country. Croatia is long and narrow—almost a mirror image of neighboring Italy just across the Adriatic coast, which gives it a similar climatic variation. In the north, there is the charming, old-world capital city of Zagreb, reminiscent of other famous Central European capitals such as Vienna and Budapest. From Zagreb it's a short drive to a handful of mellow, but fun ski resorts and cozy medieval towns that punctuate the intensely forested Croatian countryside. But ask anyone who's spent some time in the country, and they'll tell you it's all about heading (and staying) in the coastal paradise of the south.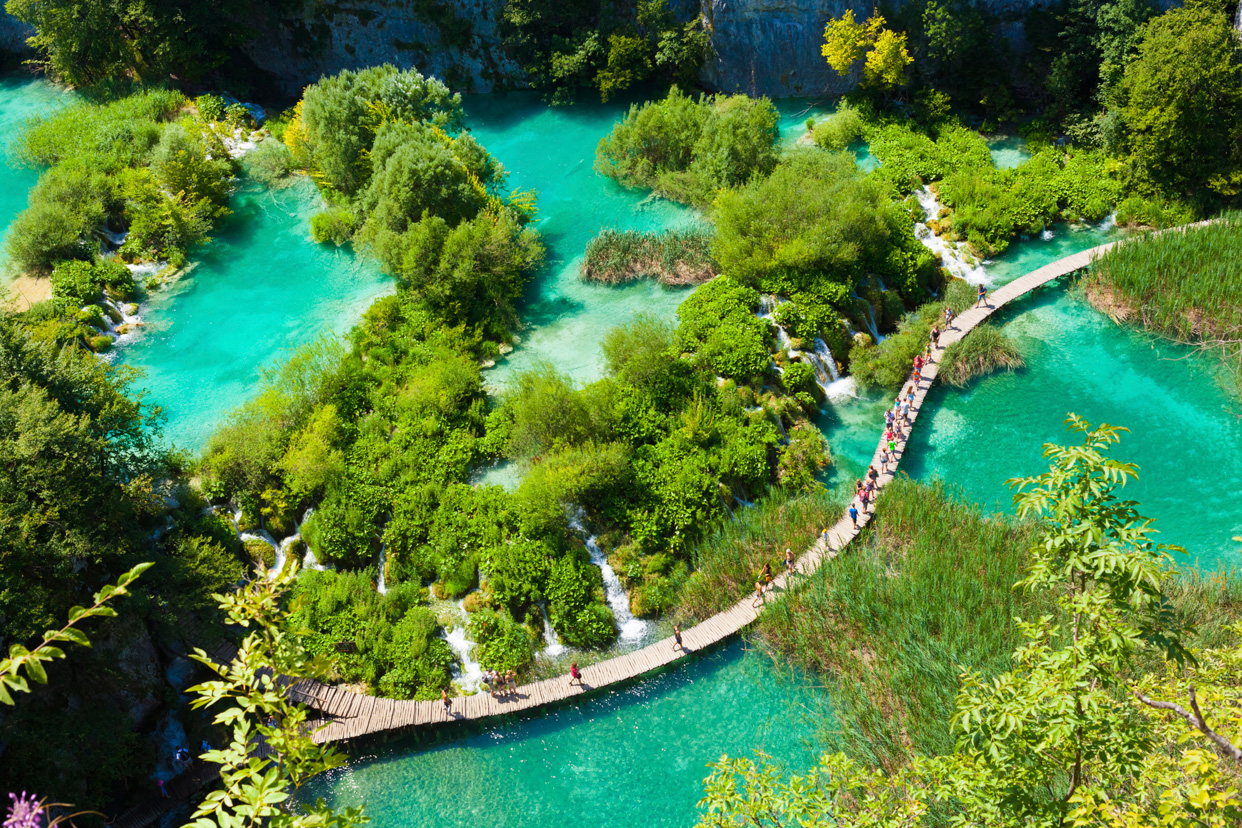 crystal blue waters at plitvice lakes national park. photo: istock
The Croatian Coast: Island Hopping in the Adriatic
Croatia is blessed with it's own little slice of heaven—one of the most gorgeous and geographically rich coastlines in all of the Mediterranean, including it's own set of islands that give Turkey and Greece a run for their money. If you have the time and money, it's a great place to explore by boat, which makes it easy to swing by the area's most spectacular locales.  Take, for example, the Croatian island town of Bol, featuring one of the most fascinating and unusual beaches in the world, Zlatni Rat. Jutting out into the Adriatic like a miniature peninsula, you can literally see the edge of the island plummet into the depths of the sea beneath the crystalline waters. Dotted with restaurants and cafés, it's a popular destination for both locals and tourists alike.
From there you can hop on a short ferry ride over to the beautiful, coastal Dalmatian city of Split, one of the top destinations in Croatia. Famous for it's Romanesque architecture and legendary amounts of sunshine (boasting over 2,800 hours per year), Split certainly lives up to its reputation as the lively hub of the coastal region. The ancient city's core is where you'll probably spend a fair amount of your time. It's a gorgeous, archetypal southern european coastal hamlet filled with museums and cafés and a stunning waterfront district overlooking the medieval harbor.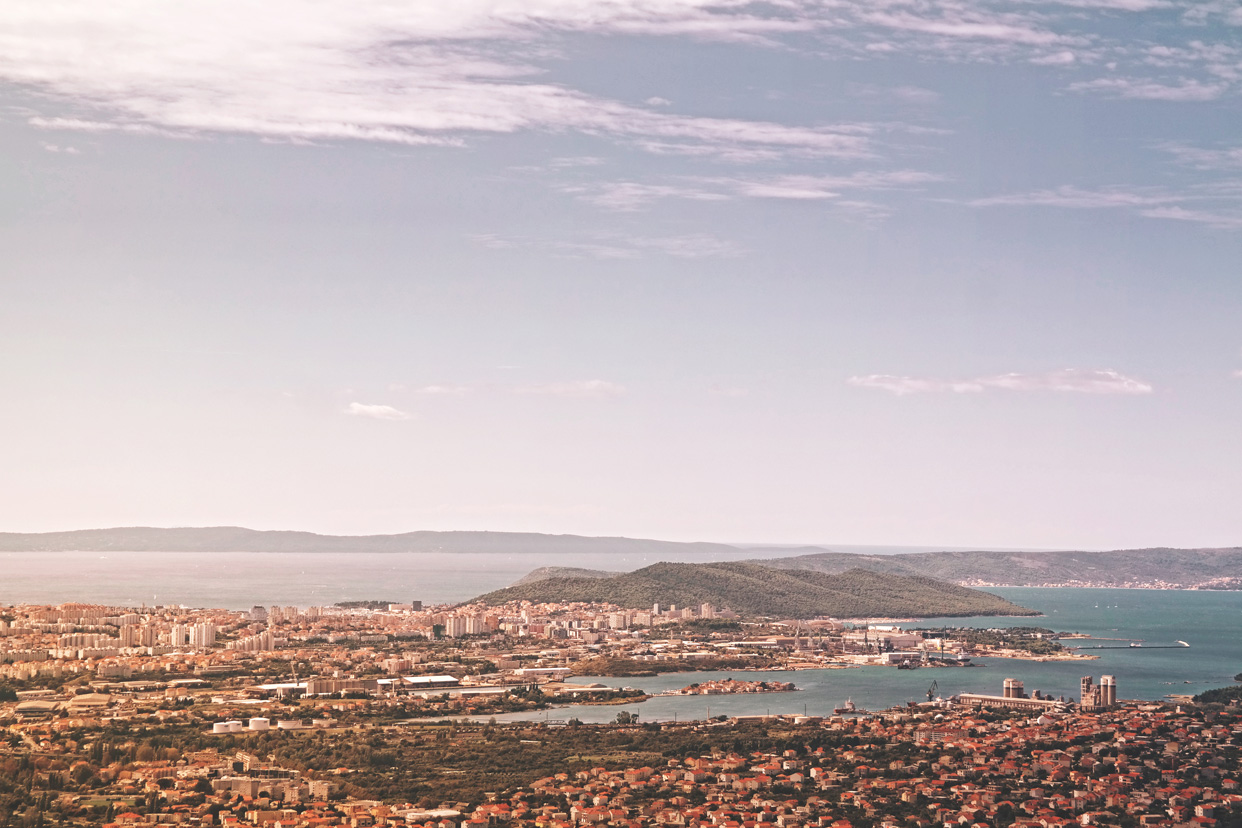 the croatian coastal city of split with the island of brac in the distance. photo: almogon photocase.com
But it just keeps getting better the further south you go, culminating in the jewel of the Mediterranean, Dubrovnik. There's a thousand and one reasons to fall in love with Dubrovnik.  A UNESCO world heritage site, it is one of the most remarkably well-preserved ancient cities in the world and one of the most charming to boot. Wandering the city's marble streets between red-tiled baroque buildings and the endless shimmer of the Adriatic, you could be forgiven for thinking it was all just the engulfing haze of a dream, but pinch yourself because it's real and places like this really do exist in the world.
From Dubrovnik it's just a hop, skip, and a jump to Montenegro, or any number of Croatian islands that radiate outward from Dubrovnik like the unspoiled oasis of Mljet, believed by some historians to be the legendary island that captured Odysseus for seven years on his home voyage to his Greek homeland in Homer's Odyssey.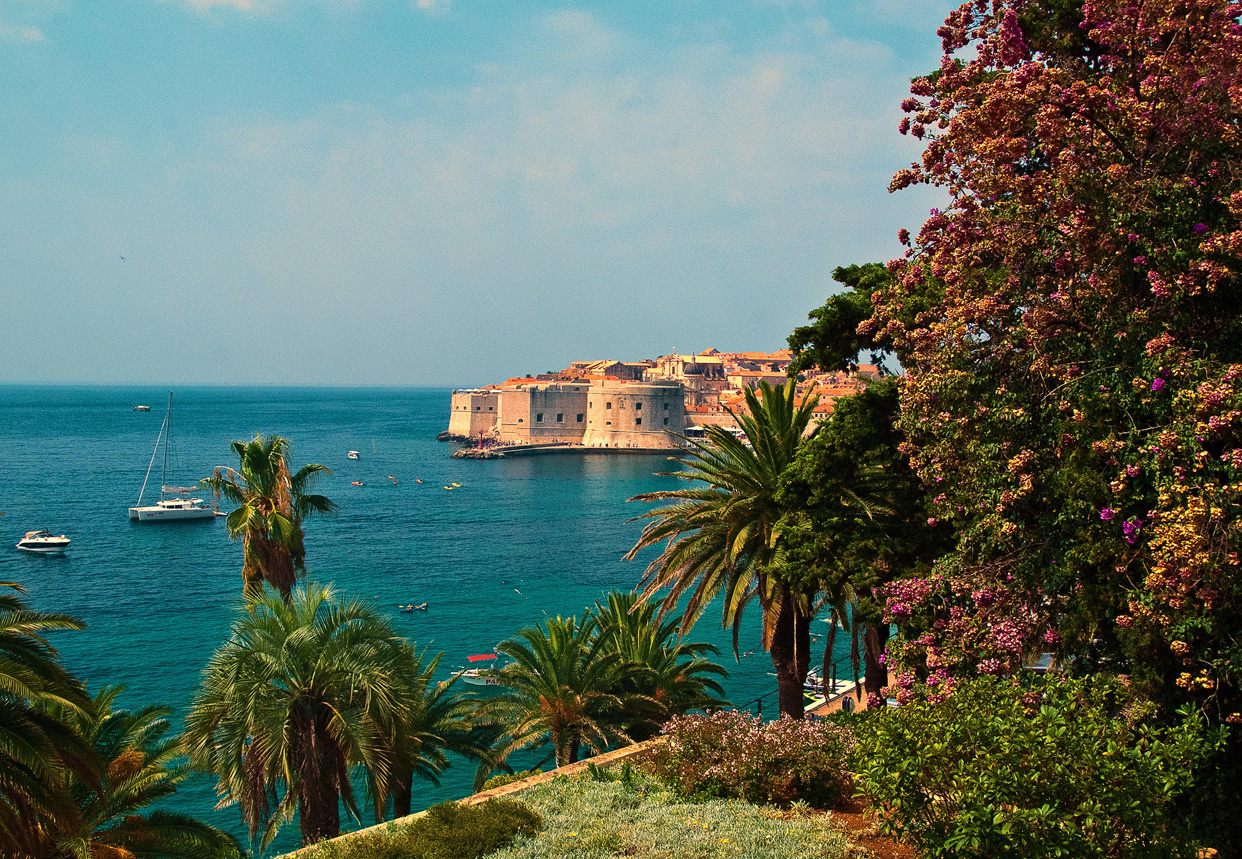 the perfectly preserved medieval fortress city of dubrovnik. photo: trish hartmann
Or stay in the city and enjoy any number of fun summery things to do like cliff diving (for the adventurous) near Cafe Buža or swimming below the city's ancient sea walls for a mellower afternoon. There's plenty of typical (though still quite impressive and beautiful) European things to do like visit local churches and museums.
Either way you choose to spend your time there, when you leave Croatia, one thing is for sure—you'll already be planning your next trip back.
About The Authors
Justin Faerman is the co-founder of Conscious Lifestyle Magazine.