The Best All-Natural CBD
Products of 2021
BY MEGHAN MCDONALD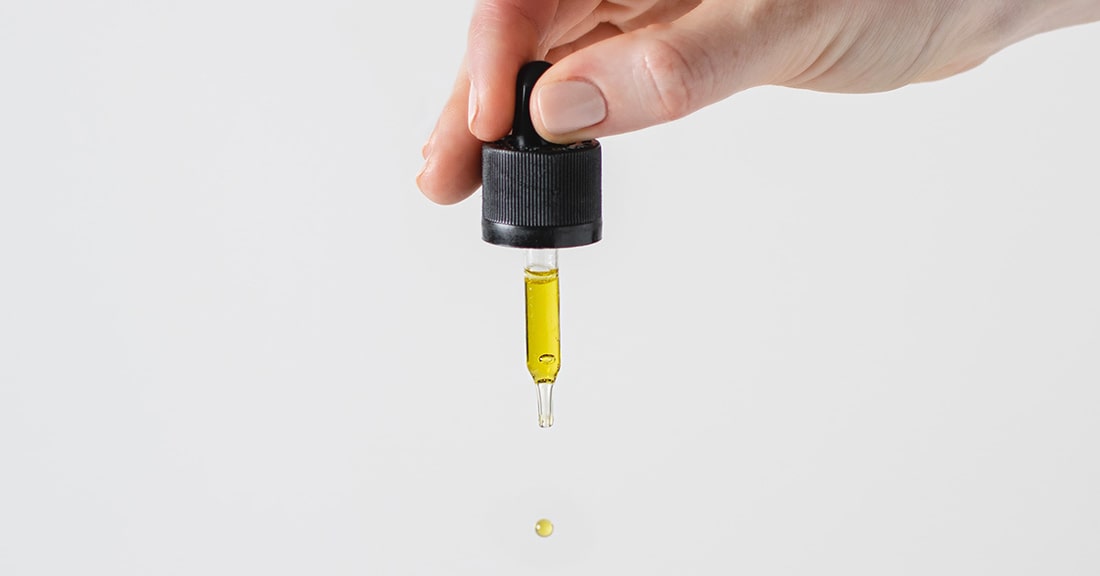 Cannabidiol (CBD) has been getting quite a lot of attention lately as more and more people use it as a remedy for several common ailments. While the usage of CBD remains a taboo in some parts of the world, it has been showing exemplary results in recent times.
Among the many benefits of Cannabidiol is its ability to relieve pain. Studies revealed that CBD could help alleviate chronic pain by impacting endocannabinoid receptor activity, which reduces inflammation and through the interaction with neurotransmitters.
Apart from its pain-relieving effects, Cannabidiol was also found to reduce depression and anxiety, reduce cancer-related symptoms, help prevent acne, lower blood pressure and diabetes prevention. It was also claimed that CBD has anti-tumor effects, antipsychotic effects and could help in substance abuse treatment.
With all the promising effects of Cannabidiol, we have decided to put together a list of the best CBD products of 2021. Whether you are still a newbie or someone who has been taking CBD for a while, our list provides a comprehensive look on what products you should try out.
1. Dao Zen Full Spectrum CBD Oil
Dao Zen's Full Spectrum CBD Oil


Looking for a product made from the best quality organic and raw materials? Dao Zen is the answer, which is why we included it among the top CBD products of 2021. This fast-acting CBD tincture contains 16 mg of CBD per dropperful in a base of organic coconut MCT oil.
Dao Zen's mission is to support health and wellbeing by providing education and access to the best quality products that restore balance and provide daily benefits. This CBD tincture includes a full array of naturally occurring cannabinoids, terpenes, and minerals that help maximize its efficiency.
To use, just shake well, and take 1 full dropper under the tongue. Hold it for 10 seconds and swallow as needed.
If you want to purchase this must-try CBD product, click here. Enjoy a 10% discount by using the code CONSCIOUS10 before checkout.
2. Jing Botanicals Full Spectrum Hemp Soft Gels
Jing Botanicals' Full Spectrum Soft Gels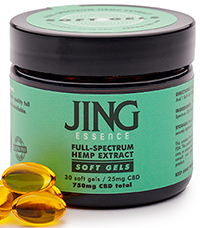 Another steal that made it to our best CBD products of 2021 list is Jing Botanicals' Full Spectrum Soft Gels. This product is great for those who do not enjoy the taste of oil or for those who like a specific dose. Each jar has 30 soft gets at 25mg per dose. That's a total of 750mg per jar, with less than 0.3 % THC by volume, which is below the legal permissible limit.
If you are curious, Jing is considered the foundational essence of the body according to Chinese Medicine. One of the primary benefits of Jing Botanicals is nourishing and supporting balanced regulation of the endocannabinoid system, which in turn drives homeostasis in all other body systems.
Best of all, the hemp that Jing Botanicals uses comes from a farm that uses organic growing practices, which means no synthetic fertilizers, pesticides, or herbicides are ever used.
Try out the Jing Botanicals Full Spectrum Hemp Soft Gels by clicking here. Enjoy a 10% discount by using the code CONSCIOUS10 before checkout.
3. Tru Infusion's FREEZE Roll-On
Tru Infusion's CBD Roll-On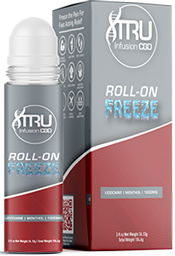 If you're looking for an easy way to apply a concentrated amount of CBD to a specific area, this deeply penetrating triple-threat formula of CBD, Lidocaine and Menthol is the best way to go. Tru Infusion's CBD Roll-On works immediately when applied, helping block pain receptors and diminish inflammation at the core.
This all-natural combination delivers cooling relief for body aches, muscle soreness, stiff joints, arthritis, migraine headaches, and back and neck pains. To make it work, just place the ball on the affected area and make small circles to get the ball coated.
Tru Infusion CBD lotions are made using a Co2 extracted CBD that originates from legal hemp grown in the United States. To ensure that each batch contains no unwanted chemicals, pesticides or heavy metals that could be harmful to the users, everything is tested before and after production.
If you want to purchase this must-try CBD product, click here. Enjoy a 10% discount by using the code CONSCIOUS10 before checkout.
This article is a sponsored post written in collaboration with the above brands, whose products and ethos comply with Conscious Lifestyle Magazine's stringent quality and integrity guidelines.
About The Author
Meghan McDonald is the Co-founder and Editor-in-Chief of Conscious Lifestyle Magazine. She holds a master's degree in social psychology from San Diego State University where she conducted award-winning research into the nature of human social behavior. She is an advocate for many environmental and social justice causes and a champion of social impact-focused brands and products that adhere to high sustainability and ethical standards. As a regular travel and lifestyle contributor to Conscious Lifestyle Magazine, Meghan funnels her extensive knowledge of natural products, organic living, and consumer behavior into researching and reviewing brands and products that promote health, wellbeing, sustainability, equality, and positive social change. She has traveled to over 25 countries and loves exploring diverse destinations worldwide while documenting the local artisans and businesses offering conscious, healthy alternatives.