The Ultimate Guide to Choosing a Yoga Teacher Training: What You Need to Know Before Choosing an Instructor Certification Course
BY MICHELLE S. FONDIN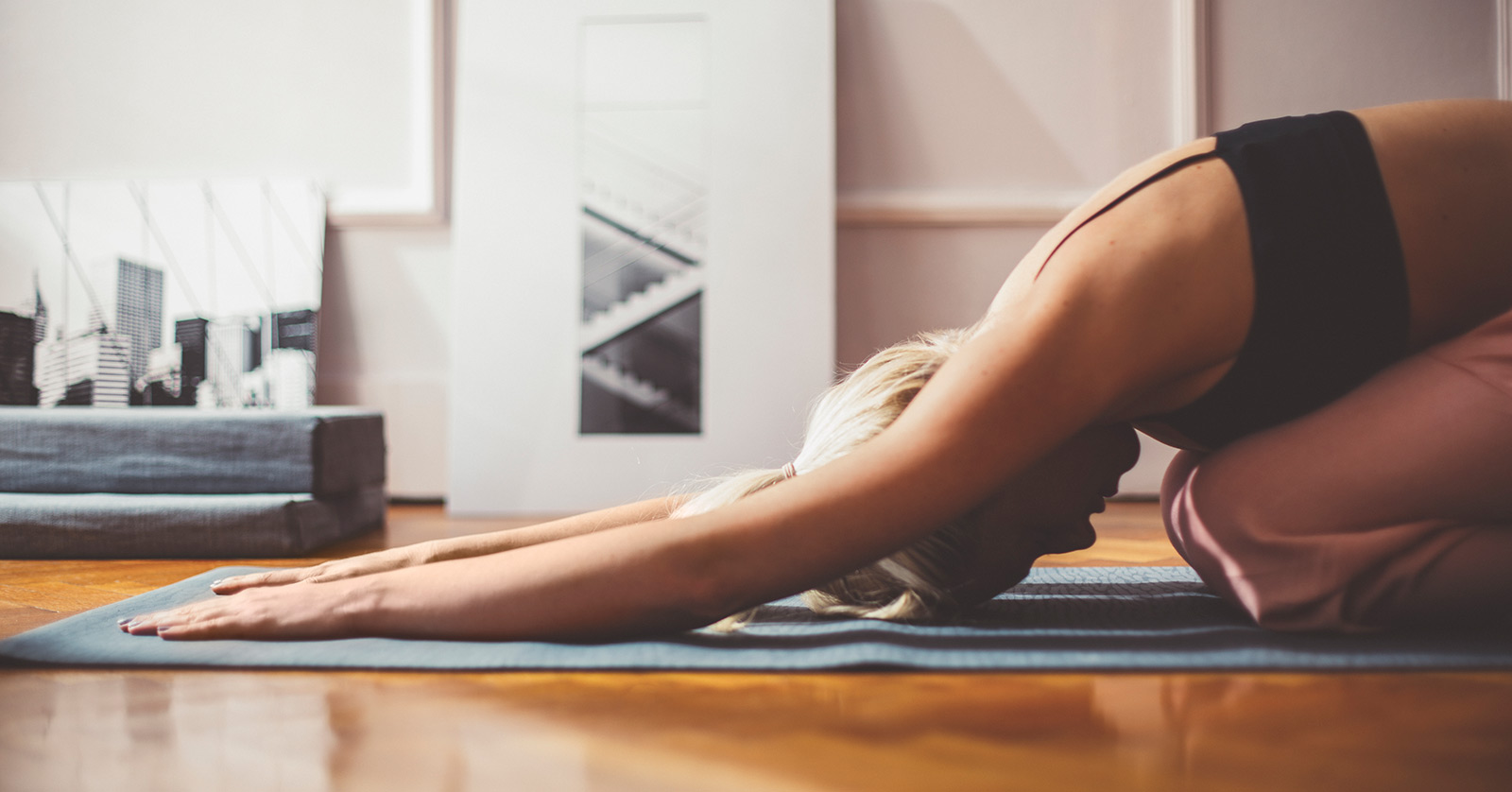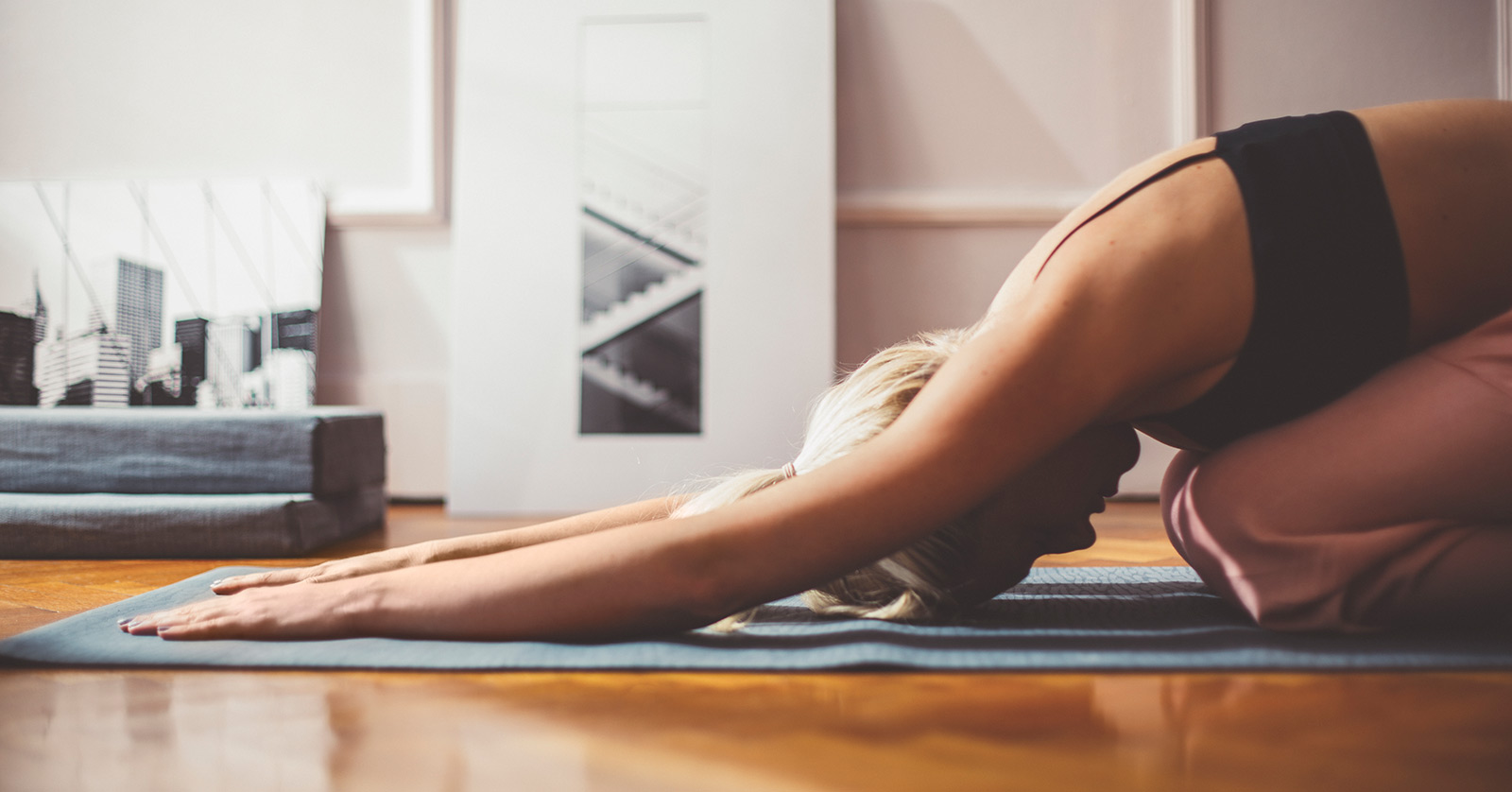 yoga teacher trainings and instructor certification courses come in all shapes, sizes and flavors so be sure you are getting into the right one for your goals and needs before you start.
You might have already completed your yoga instructor certification, so this might be a moot point. But if you haven't or if you're considering more training, please read this before spending the money.
Choosing the Right Teacher Training
When I began my yoga instructor training in 2007, programs were stricter. They had a lot of requirements and were lengthier. They tended to be more expensive as well.
As I mentioned, I did my yoga teacher training with the Chopra Center in Carlsbad, California. It was a 300-hour program. We had to learn a lot about the human body, human anatomy, and health and nutrition. The program was strict and structured, but I loved it. I found I had a solid foundation for teaching yoga as a career.
With yoga's rise in popularity, teacher-training programs began to crop up everywhere. You'll notice many gyms and yoga brands have their own teacher training. Prices have gone down since the early 2000s, but the time required to acquire a yoga certification has also been compressed.
I paid about $7,500 for my yoga teacher training plus travel, hotel and expenses. Today, you can get a 200-hour certification for anywhere between $3,000 and $3,500. Choosing the right training for you will largely depend on what you want to do with your certification after you graduate.
Reasons for Choosing a Program
Right now you might not have a clear plan for teaching yoga. Take some time and think about what you'd like to do with your yoga instructor certification. As I said, it's a big investment of time and money. You want to make sure you're choosing the right program for you.
1. You want to work for a specific studio.
I get it. Your local yoga studio introduced you to yoga. You love the environment, community, and vibe and you want to give back. And it wouldn't hurt to have free classes on your days off either. If you're absolutely sure that you don't want to teach anywhere else or specialize in another type of yoga, this might be the route for you.
Basically, if you're trained in a certain style such as Bikram, hot Vinyasa flow, or power yoga, you'll have a difficult time teaching other styles. Here's why. Most of the community-at-large are beginners. I'm going to give you ideas on how to make a living outside of a traditional yoga studio. But in order to be marketable and liked by those who are not tiny and flexible, you're going to have to learn a little bit more on taking care of beginners and people with all kinds of body types.
Another thing to think about is how much you want to get paid per class. Many really popular yoga studios don't pay very well. I was talking the other day with a yoga teacher friend in San Diego, California and he told me that his favorite yoga studio only paid teachers $20 per class. Yikes! I was paying way too much for my yoga teachers by starting them at $40 per class. I'll bet you want to work for me now, don't you? Well too bad, because I closed my studio, remember?
2. You want to open a yoga studio.
If you know you're going to open a yoga studio, be as targeted and specialized as possible. Obviously, if you're opening a franchise, you must teach the style of that franchise. The selection for a yoga teacher training will be easy for you. If you're opening a yoga studio with a brand that allows you the freedom to integrate other types of classes, don't worry about your own training. Hire specialists who already teach those types of classes.
For example, if you want barre fitness classes at your studio, hire a barre teacher. Do you want to add prenatal yoga? Add a prenatal yoga course specialist. You're going to be too busy running your own studio. You cannot be a jack-of-all trades. You will be a master-of-none and your business will suffer. Focus on your strengths. Let's say you're a pro at hot vinyasa flow. Teach that and then use your other time to focus on your business and client relations.
3. You want to make teaching yoga your career.
I would recommend you get classic yoga training if you want to make yoga your career. Classic yoga instructor training would include Hatha yoga, some Iyengar yoga or Anusara yoga. The reason you want a classic training is to be able to make yourself the most marketable everywhere.
Teaching beginners is much, much harder than teaching people who are young, flexible, and experienced. You have to make sure your students don't injure themselves. You have the predicament of teaching in confined spaces, such as office space, classrooms, or senior living homes. You'll have clients who have injuries, have just had surgery, or have special needs. You need to be able to think on the fly when a student tells you about a specific illness or recent injury.
My Chopra Center training combined Hatha yoga, Iyengar yoga, and Raja yoga. I'm so grateful to have had that type of yoga instructor certification because I was able to teach in a various number of settings. I have taught students from ages 6 to 93. I have taught people in wheelchairs and those with recent knee surgeries. I've taught moms after C-sections and a client on a respirator.
One of the most important parts of my classic training was learning how to properly teach pranayama, yoga breathing techniques. That alone is marketable as a separate class or course. You can help more people with classic training than with any other type of yoga teacher training.
I will add that if you want to volunteer your time teaching yoga in hospitals, at women's shelters, at rehab centers, or at prisons, classic yoga training will also be the best for the same reasons listed above.
4. You want to take yoga teacher training for personal development.
I've met plenty of teachers who initially take yoga instructor training because they want to improve their practice, learn more about yoga, and enjoy time with other yogis. Personal development is a great reason to take teacher training. If that's your true goal, the sky is the limit. Go all out and take a teacher training in Bali or India. You might as well enjoy the place while taking time for you.
Elements of a Great Teacher Training Program
Teacher training programs registered with Yoga Alliance in the 200-RYT trainings, must meet certain requirements. Yoga Alliance 200-hour standards show that a teacher-training program must contain:
1. Techniques, training, and practice for 100 hours. This includes asanas, pranayama, mantras, meditation, and other yoga courses and techniques.
2. Teaching methodology for 25 hours. This includes communication, demonstration, teaching styles, the student learning process, and the business aspects of teaching yoga.
3. Anatomy and physiology for 20 hours.
4. Yoga philosophy, lifestyle, and ethics for yoga teachers for 30 hours. This includes the yoga sutras, ethics for yoga teachers, and the value of teaching yoga as a service.
5. Practicum for 10 hours.
6. Remaining hours and electives. Yoga Alliances gives each teacher training program the liberty to disperse the rest of the hours among the five categories.
At least 125 hours total must be contact hours. Yoga Alliance describes a contact hour as time spent in the physical presence of a faculty member. In other words, the other hours, or non-contact hours, may be spent on home study, attending yoga classes in other studios, webinars, emails, or conference calls.
In order to be certified, all yoga teachers in training must complete CPR and first aid training.
My suggestion to you: If you've never completed a Red Cross CPR and First Aid class in a classroom setting, do that instead of taking an online course. Don't mess around people! Someone could drop dead in front of your eyes. You have to know how to save them. Or almost dead, or just unconscious. Or it could be someone who's just messing with you because they were bored in class. Or maybe they just wanted to be in savasana for the whole class. You never know.
Just go practice on a few dummies and you should be good to go. No, I didn't mean your friends. I meant the Red Cross test dummies. Oh goodness, just keep reading.
Evaluating Yoga Instructor Certification Programs
We've already established that you're spending a big chunk of change on a yoga course. You want to make sure the instructors are well qualified and have a lot of experience. With the rate at which teacher training programs have been cropping up in the last few years, you can't be guaranteed to have experienced lead teachers.
So you might be wondering how much is enough experience to train other teachers. That's a good question when considering a yoga instructor training. We could assign it a number, like five years of teaching. But then you need to think about how much they've taught.
If they've been teaching one to two classes per week for five years, with an average of 48 teaching weeks per year, that's only 480 hours of teaching. When I was teaching nearly every waking hour, as a business owner, I taught an average of ten classes per week. Over five years that equals 2,400 teaching hours, which is quite different.
You might have to go by other data, such as whether or not the lead teacher is a studio owner, whether they've been teaching longer on a consistent basis, or if they have credentials through some others means. Look also at how long the studio has been open. Are you planning on taking a teacher training course from a studio that has only been open a year or two? A lot of studios will try to generate more income by having yoga teacher-training programs, but that doesn't necessarily make them good.
Lastly, look at how long the actual teacher-training program has been around. Have they graduated several years of students? Do they have reviews and testimonials from previous students? Are they willing to give out some students' names and numbers so you can call them to get feedback? A good and professional program will not hesitate to give you that information.
Is Advanced Training Necessary?
Many yoga teachers get hooked on taking training programs. They finish the 200-hour yoga teacher training and they want to move on to another. Then, they set their sights on specialty training programs and before you know it, they've spent upwards of $20,000 on yoga training.
I know taking yoga training programs feels good. It's amazing to be among great lead teachers, your peers, and being immersed in the educational setting. Some teachers like to keep the momentum going. They feel that if they get out of the learning mode, they won't go back.
While that might be true, look at a couple of things before registering for advanced training.
Do you want to continue your training because you don't feel ready or qualified enough to teach?
If this is the case, start teaching anyway. Or you can intern at a yoga studio for free, with a lead teacher, who's willing to teach you his or her techniques and tricks. I used to train recently certified teachers at my studio. They would intern with me for six-weeks. At the end of that time, if I felt they were ready to teach at the studio, I would hire them. When in doubt, ask. Many of the interns I found called me first, asking if they could be my apprentice.
Do you feel it would increase your income?
If that's your belief, then don't take advanced training. Please don't do it unless you have the money lying around to afford the extra training. It will take time to get a return on investment for the initial $3,500 you spent on your first training.
There are many things you can do to build on your 200-hour training. You can read books, watch YouTube videos, buy actual DVDs with those who specialize in areas that interest you, or you can offer to volunteer for a center that has a certain style you want to learn. The specialized yoga certification will not be worth the money.
There is obviously one exception to this rule. If you plan on running a Yoga Alliance 500-hour RYT training, you must have the certification first.
Make Yourself Well-Rounded
A well-rounded teacher is much more marketable.
For example, after my teacher training, I traveled to a few of Deepak Chopra's events and taught yoga and meditation. Since 2014, I've been writing articles for Chopra Lifestyle. Being able to put those two things on my resume has added credibility and value to my yoga teaching. Now that I'm a well-known author in the field of Ayurveda, it makes me even more marketable. Do you see how stacking experience can add value to what you do? When you add value, you can charge more for your services and make a better living.
Read books on the yoga sutras, meditation, or read about famous yogis such as B.K.S Iyengar. Take classes with the masters. Attend a few yoga conferences. Learn about Ayurveda. Read about the latest research on yoga, meditation, and mind body health.
Continue your yoga teacher training and education off the mat. So when clients ask you questions, you're well informed. And if you don't know the answer, never, ever, give them advice or guess. Clients look up to you as an authority figure. If you don't know the answer, tell them. You can simply say, "I don't know the answer to that, but I will research it and let you know."
Finally, have other interests in your life so you can successfully talk to clients about other things. A lot of yoga teaching is networking. You really want to get to know people on a personal level. If all you can talk about is yoga, meditation, the chakras, and kriyas, you will be limited in your connection with others. Building relationships is about rapport.
Let me give you an example. I love running and a few years ago, I decided to go for the gold. No, not the olympics. Get serious! My sister and I had registered to run the Disney Princess Half Marathon. One day before class, I was talking about my half marathon training. One of my students piped up and said, "I run half marathons and marathons for Run Disney." I told her about my upcoming race at Disney World. As it turns out, she was running the same race. That connection alone made her a faithful client of mine to this day.
Recap of Lessons Learned: Yoga Teacher Training
1. Before you invest in a yoga teacher-training program, decide what you want to do with your certification.
2. Do your research before enrolling in a teacher training yoga course. Contact previous students of the program you'd like to join and get feedback.
3. Try teaching for at least a year before getting advanced training.
4. Keep on learning after your yoga instructor training and certification.
Read books about yoga philosophy, study meditation and Ayurveda. Learn about other health-related topics so you can be well rounded as a teacher.
This piece on yoga teacher trainings and certification courses is excerpted with permission from How to Run a Successful Yoga Business and Not Go Broke by Michelle S. Fondin.
About The Author
Michelle S. Fondin holds a Vedic Master Certificate from the Chopra Center and is a member of the National Ayurvedic Medical Association and Yoga Alliance. She treats clients, speaks, and offers workshops, and lives in Herndon, VA. She is the author of The Wheel of Healing with Ayurveda: An Easy Guide to a Healthy Lifestyle (New World Library, 2015), Help! I Think My Loved One Is an Alcoholic: A Survival Guide for Lovers, Family, & Friends (2016), How To Run A Successful Yoga Business And Not Go Broke: Lessons From A Yoga Teacher, Entrepreneur, & Modern Hippie, and the upcoming book Chakra Healing for Vibrant Health (New World Library, 2018), Enlightened Medicine (Fall 2017).