Sacred Nutrition: 5 Miracle Super Foods That Heal Your Body From the Inside Out
BY ANTHONY WILLIAM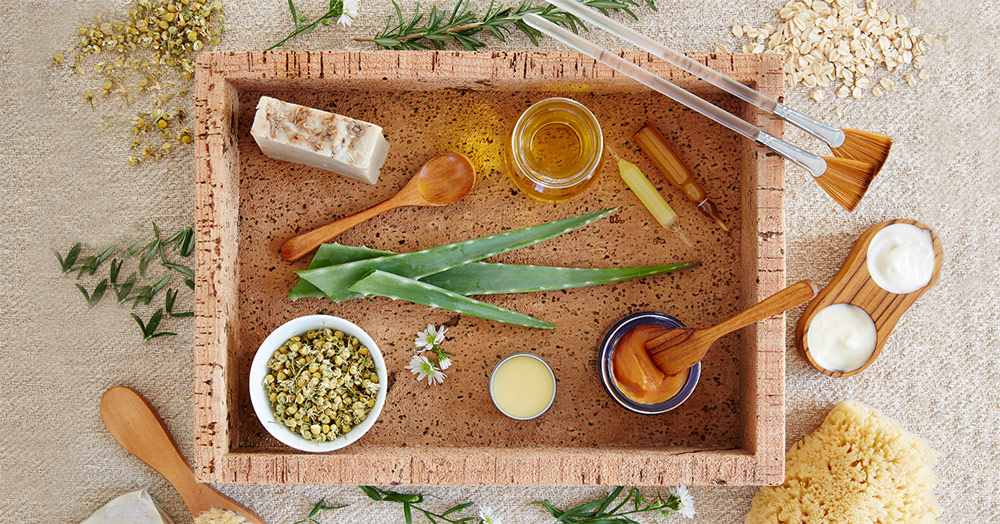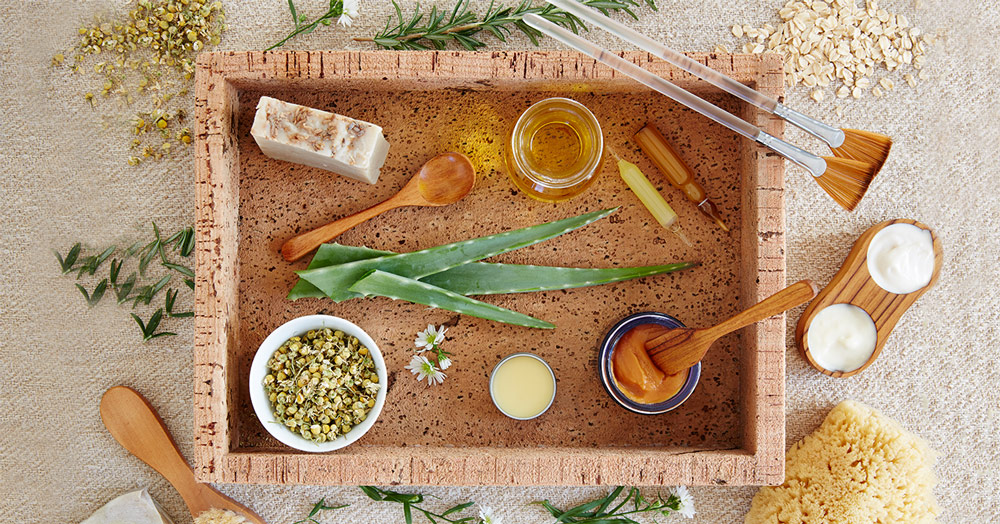 nature offers us special "super" foods that heal above and beyond most others that should be a regular part of anyones diet who is seeking extraordinary levels of health and wellness.
Editor's Note: The following is a list of common foods that have been shown to have various healing properties and uses, both in natural and modern medicine. This list of foods that heal includes not only the physical conditions and systems that these foods support but also the emotional and spiritual effects that can result as well. Incorporating a few of these healing foods into your routine can help support your mind, body, and spirit.
1. Aloe Vera


Aloe vera is famous for its soothing properties when applied on the outside of the body to burns, cuts, scrapes, bruises, bug bites, and most especially sunburn. Taken internally, though, fresh aloe has a much broader spectrum of potency. If you're drawn to enemas and colonics, make aloe vera a part of your life and healing diet—consuming it offers a colon cleanse all on its own. Aloe is one of the top foods that heal and is wonderful for relieving constipation.
Aloe vera also possesses more than 70 trace minerals (which are foods that heal in their own right) that are grouped into undiscovered medicinal alloys. These alloys work together with the phytochemical aloin to calm inflammation in the gut, which makes it a top aid for IBS, Crohn's, and colitis. This anti-inflammatory nature rejuvenates the appendix, as well as the ileum—a critical portion of the intestinal tract, because that's where the body produces vitamin B12 when the digestive system is functioning as it should. That's not all—as aloe rehabilitates the ileum, it also delivers a very bioavailable form of B12, making aloe an all-around B12 enhancer.
Similar to the properties of many medicinal plants and foods that heal, aloe vera is antiviral, antibacterial, antifungal (including anti-mold), and anti-parasitic (including anti-worm). It is incredibly useful for killing off the pathogens that create colon cancer, stomach cancer, and rectal cancer, as well as eliminating H. pylori and supporting the pancreas. It also has the unique ability to stop the growth of polyps and reduce the growth of hemorrhoids. And if you're concerned that you've been exposed to radiation, turn to aloe as a food for healing—it has beta-carotene combined with lignins that remove radiation from the body.
Conditions Helped By Aloe
If you have any of the following conditions, try bringing aloe vera into your life as part of a healing diet composed of foods that heal: Irritable bowel syndrome (IBS), Crohn's disease, colitis, any other type of inflammatory bowel disease, colorectal cancer, stomach cancer, pancreatic cancer, Barrett's esophagus, small intestinal bacterial overgrowth (SIBO), stomach ulcers, urinary tract infections (UTIs) such as bladder infections and kidney infections, bacterial vaginosis, plantar fasciitis, Morton's neuroma, sciatica, Epstein-Barr virus (EBV)/mononucleosis, sunburn, bruises, cuts, scrapes, hemorrhoids, polyps, diverticulitis, acne, amyotrophic lateral sclerosis (ALS), eczema, psoriasis, all autoimmune diseases and disorders, E. coli infection, C. difficile infection, H. pylori infection, food poisoning, Barrett's esophagus, fatty liver, hiatal hernia, herpes simplex 1 (HSV-1), herpes simplex 2 (HSV-2), hepatitis A, hepatitis B, hepatitis C, hepatitis D, human papilloma virus (HPV), jaundice, liver disease, megacolon, MRSA, shingles, strep throat, PANDAS
Symptoms Helped By Aloe
If you have any of the following symptoms and are looking for foods that may heal them, try bringing aloe vera into your life: Inflammation, acid reflux, fatigue, constipation, bloating, anxiousness, dark under-eye circles, food allergies, abdominal distension, stomachaches, upset stomach, abdominal cramping, abdominal pressure, dysfunctional liver, stagnant liver, liver heat, pre-fatty liver, hormonal imbalances, appendix inflammation, intestinal inflammation, low hydrochloric acid
Emotional Support Properties of Aloe
Aloe is perfect for the person who's just gone through a major transition, such as moving to a new home, and is left feeling empty, nostalgic, alone, and a little lost. This wild healing food helps you feel at peace with your surroundings.
Spiritual Lesson of Aloe
Aloe has been in our world since ancient times, yet we often remain unfamiliar with all its uses. Becoming acquainted with aloe as one of the foods that heal inspires us to take a fresh look at the world around us. What else in our lives could serve multiple purposes, if only we pioneer and explore its different facets?
Where to Get It


Aloe Force Raw Aloe Vera Juice
Aloe Force's Aloe Vera Leaf Juice is hands down the highest quality healing food product available on the planet outside of directly eating the gel from fresh wild growing leaves. Since most people don't have access to that, this is the next best thing. Aloe Force uses a special low-temperature, ultra-sensitive processing method to extract the leaf juice and maintain all heat-sensitive compounds intact for maximum healing, health and longevity-boosting effect in the body.
Tips for Working With Aloe
+ Large, culinary aloe leaves are available from many grocery stores. Once you take one home, cut off a four-inch section from the middle of the leaf (discard the base and top of the leaf) and fillet it, removing the green skin and scooping out the clear, gelatinous flesh. You can then eat the flesh as is, blend it with water, or add it to smoothies as part of a healing diet.
+ Even when aloe is from the grocery store or your own garden or windowsill, its wild nature is still intact, which makes it one of the more intriguing foods that heal.
+ If you're dealing with dark under-eye circles, or if you're unhappy with the state of your skin and want to get back a youthful glow, consume fresh aloe on a daily basis as part of an overall healing diet. Aloe actually helps skin more from the inside out.
+ For pets, aloe gel fresh from the plant (that is, not processed and combined with preservatives) is incredible for applying externally to scratch rashes, tick and flea bites, and areas of hair/fur loss.
Recipe: Aloe Cooler
Makes 1 serving
In this beautiful drink, which incorporates a few different foods that heal, the flavors of orange juice and coconut water combine with aloe gel to create a delicious, bright cocktail. Enjoy this drink first thing in the morning, as these foods that heal will wake up your whole body with hydration and a dose of citrus sunshine.
2 oranges
1 cup coconut water
¼ aloe leaf
Slice the oranges and juice them, which should yield about 1 cup of juice. Transfer the orange juice to a blender. Add the coconut water, another food for healing. Slice the aloe leaf open and scrape 2 tablespoons of the clear flesh into the blender with the orange-coconut mixture.
Blend until smooth and foamy. Pour into a glass and enjoy right away.
2. Atlantic Sea Vegetables
As one of the foods that heal, sea vegetables (that is, seaweeds) from the Atlantic Ocean are extremely powerful at ridding the body of toxic heavy metals. One of the reasons certain heavy metals are so damaging to our bodies is that they're neuro-antagonists, which means they disrupt and diffuse electrical nerve impulses and cause nerves themselves to deteriorate. In the process, neurotransmitters burn out and blow out as if they were light bulbs—which can result in anxiety and depression.
In the ocean, the sea vegetable's job is to absorb toxic heavy metals, radiation, and other toxins, and render them harmless. When dulse, bladderwrack, kelp, alaria, sea lettuce, laver, Irish moss, or rockweed (which are each different types of sea vegetables and foods that heal) encounter poisons in seawater, they continuously sponge them up, deactivate their destructive frequency, then release them back into the ocean, where the onetime pollutants can no longer cause additional harm because the seaweed has rendered them inactive.
When we consume sea vegetables, this food for healing brings that same miracle sponge-like ability to work for us—with a twist. Instead of releasing the inactivated toxic heavy metals, radiation, dioxins, pesticides such as DDT, and other poisons back into our systems once they've absorbed and disarmed them, the sea vegetables' bioactive phytochemicals lock onto the toxins and don't allow them to disperse while they're still in the body (because they're not in their natural environment). If sea vegetables have any traces of toxins when they enter our bodies, they stay bound to them, collect more along the way, and exit without passing along any contamination to us, making it pretty clear to see why they are one of the top foods that heal our bodies. They also serve as an emergency backup in the colon, grabbing onto and helping to ensure that any metals (carried along by other healing detox foods, such as cilantro) actually leave the body.
As they drive out poisons, the only thing that Atlantic sea vegetables leave behind in our bodies is nutrition—in particular, 50 health-promoting minerals. These minerals are ultra-bioavailable and assimilable, helping to nourish whichever body systems have deficiencies and need foods that heal. As these minerals help bring you into balance, they also create electrolytes for stress assistance.
Of all the foods that heal, this wild food is helpful for any type of illness. It reconstructs damaged DNA, plus seaweed carries the grounding nature of the ocean—grounding that's transferred to us and can eliminate diseases of all kinds. Sea vegetables are particularly amazing healing foods for the endocrine system, because they absorb radiation that can in some cases be responsible for hypothyroidism (low activity of the thyroid) and disruption of the
hypothalamus, pituitary gland, and pineal gland
. Plus, sea vegetables are an excellent source of active iodine to protect the thyroid from radiation and viruses such as Epstein-Barr.
Sea vegetables are also especially beneficial for the bones, tendons, ligaments, connective tissue, and teeth, and wonderful foods that heal for addressing any toxic heavy metal–induced illness or symptom such as Alzheimer's, ADHD, epilepsy, or brain fog.
Conditions Helped by Sea Vegetables
If you have any of the following conditions and are curious about related foods that help heal them, try bringing Atlantic sea vegetables into your life: Endocrine disorders, osteopenia, osteoporosis, bone fractures, injuries, epilepsy, Alzheimer's disease, dementia, migraines, Hashimoto's thyroiditis, Graves' disease, thyroid cancer, bipolar disorder, autism, attention-deficit/hyperactivity disorder (ADHD), radiation exposure (from dental work, medical X-rays, or cancer treatment), epilepsy, anemia, leukemia, bone cancer, brain cancer, bladder cancer, kidney cancer, liver cancer, lung cancer, stomach cancer, intestinal polyps, multiple chemical sensitivity (MCS), obsessive-compulsive disorder (OCD), depression, anxiety, Parkinson's disease, reproductive cancers (such as ovarian, uterine, and cervical), Asperger's, endometriosis, glaucoma, immune system deficiencies, seasonal affective disorder (SAD), lupus
Symptoms Helped by Sea Vegetables
If you have any of the following symptoms, try bringing Atlantic sea vegetables into your healing diet and life: Brain fog; hypothyroid; memory loss; tics; spasms; grand mal seizures; blurry eyes; hair loss; balance issues; nausea; migraines; headaches; constipation; mineral deficiencies; all neurological symptoms (including tingles, numbness, spasms, twitches, nerve pain, and tightness of the chest); inflamed uterus, ovaries, and/or fallopian tubes; inflamed gallbladder, stomach, small intestine, and/or colon; Bell's palsy; outbursts of anger; sluggish liver; tremors
Emotional Support Properties of Sea Vegetables
For the person whose behavior is unpredictable—someone who frequently swings from up to down, from hot to cold—sea vegetables are incredible healing foods. Often when somebody is hypersensitive, rocked easily, or emotionally unstable, she or he is ungrounded. Atlantic sea vegetables are the most grounding of the foods that heal. When we eat them, we get the energetic essence of going for a swim in the ocean, a very grounding activity.
Spiritual Lesson of Sea Vegetables
So often in life we absorb the worries, fears, and other stressful emotions of those around us. Left unchecked, these poisonous feelings can eat away at us and interfere with our well-being. Sea vegetables, along with other foods that heal, teach us the miraculous art of taking something that is energetically toxic and processing it in a way that disarms it and releases it back into the ether, so it can't harm anyone else.
Where to Get It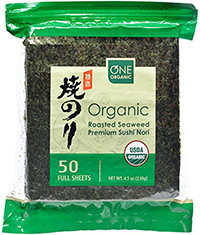 Premium Roasted Organic Nori Sheets
Of the sea vegetables, Nori is a great one to start with as it is a delicious healing food. Packed with rare, hard to get vitamins, minerals and amino acids, this ultra-high quality organic Nori is a powerful food that heals the body deeply. Can be eaten by itself or sprinkled onto other foods and dishes as a savory flavor enhancer.
Tips for Working With Sea Vegetables
+ To get more grounding from a meal, put a strip of kelp into your rice cooker, add a strip of it to a simmering pot of soup, or enjoy it with any other savory dish.
+ For a supercharged toxin-removing elixir, put a handful of dulse into a smoothie made with the following foods that heal: wild blueberries, cilantro, spirulina, and barley grass juice powder.
Recipe: Nori Rolls With Creamy Avocado Dipping Sauce
Makes 1 to 2 servings
These beautiful maki rolls are fun foods that heal to make and have endless possibilities. Don't be afraid to get in the kitchen and start rolling your own as part of a healing diet. Fill them with the veggies below or come up with your own options.
Just make sure to roll tightly, and they'll turn out great. Alongside the creamy avocado dipping sauce, they make the perfect lunch, snack, or light dinner.
4 carrots
3 zucchini
1 jicama, peeled
1 bunch scallions, ends trimmed
½ cup dulse pieces
8 nori sheets
For Sauce:
1 avocado
1 lime, juiced
¼ cup cilantro
¼ jalapeño
½ medjool date
½ cup water
Slice the carrots, zucchini, and jicama into thin strips or "noodles" using a julienne peeler, spiralizer, or knife. Assemble the rolls by layering the carrots, zucchini, jicama, scallion, and dulse across the bottom of each nori sheet. Maintaining firm tension, roll up the nori sheet. Dip 1 finger in water and run it across the edge of the nori sheet to help the roll stick together. Slice into bite-size rolls, if desired.
For the sauce, blend all the remaining ingredients until smooth. Pour and enjoy!
3. Chaga Mushroom

Chaga mushroom, another one of the foods that heal, is all about building immunity—something we all want in our lives. Chaga (not technically a mushroom but rather pre-mushroom growth) possesses immune-system-enhancing nutrients that revitalize white blood cell count by increasing the production of lymphocytes, monocytes, neutrophils, basophils, and eosinophils, so that your body can battle invaders such as toxins, viruses, and bacteria, as well as fungi such as yeast and mold. This incredible wild food for healing also strengthens red blood cells and bone marrow, balances blood platelets, and staves off cytokine storms, which are the result of the body overreacting to a pathogen or toxin. This type of reaction occurs because the immune system is racing to die out a fire. As when putting out a real fire, attending to the emergency can come at a cost; cytokine storms can result in blood vessels expanding (which can lead to hemorrhaging), hives, rashes, and fever. With chaga on your side, the body is much better equipped to deal with pathogens and toxins.
Chaga is one of the most medicinal tools and overall tonics of the century when it comes to foods that heal. The phytochemicals in chaga are wonderful for fighting cancer, regulating blood sugar, boosting the adrenals while regulating the rest of the endocrine system, breaking down and dissolving biofilm (that is, a jelly-like substance that's a by-product of certain viruses and fungi; more on this in "Rose Hips"), and destroying unproductive fungus in the intestinal tract. Speaking of which, there's a trending misconception that mushrooms and other edible fungi are bad for you, because people fear that ingesting fungus results in fungal overgrowth in the body. This couldn't be further from the truth. Mushrooms are some of the best healing foods and fighters of unproductive fungus that we have.
Conditions Helped By Chaga Mushroom
If you have any of the following conditions, try bringing chaga into your life to support a healing diet: Bladder cancer, bone cancer, breast cancer, liver cancer, leukemia, ovarian cancer, prostate cancer, autoimmune diseases and disorders, Lyme disease, lupus, multiple sclerosis (MS), amyotrophic lateral sclerosis (ALS), carpal tunnel syndrome, tendonitis, bursitis, sciatica, fibromyalgia, chronic fatigue syndrome (CFS), small intestinal bacterial overgrowth (SIBO), hypertension, fatty liver, pneumonia, psoriasis, eczema, Graves' disease, immune system deficiencies, human immunodeficiency virus (HIV), Hashimoto's thyroiditis, Epstein-Barr virus (EBV)/mononucleosis, shingles, adrenal fatigue, mold exposure, migraines, anemia, multiple chemical sensitivity (MCS), electromagnetic hypersensitivity (EHS), celiac disease, gum infections, rosacea, thrush, vaginal strep SYMPTOMS
Symptoms Helped By Chaga Mushroom
If you have any of the following symptoms, try bringing chaga into your life as part of a lifestyle that includes foods that heal: Inflammation, shoulder pain, frozen shoulder, neck pain, back pain, headaches, head pain, pre-fatty liver, iron deficiency, joint pain, muscle fatigue, Bell's palsy, sluggish liver, stagnant liver, fever, rashes, hives, fingernail and toenail fungus, body fungus, hypothyroid, all neurological symptoms (including tingles, numbness, spasms, twitches, nerve pain, and tightness of the chest), jaw pain, body stiffness, bruising, dark under-eye circles, eye floaters, foot pain, joint inflammation, liver heat, hyperthyroid, swelling, fluid retention, neuralgia, poor circulation, sore throat
Emotional Support Properties of Chaga Mushroom
For those who feel like they're missing out on something, who feel trapped in their life's direction, emotionally stagnant and numb, and can't make decisions—even when there's only one decision to make and they don't like the choice they've been handed—chaga is an invaluable food for healing. Bring it into your life when you need help envisioning what you want for the future, and how to make it happen.
Spiritual Lesson of Chaga Mushroom
Chaga lives in harmony with the trees it grows on. Once it takes up residence on a tree, this healing food grows very slowly so as not to disrupt its host. Chaga offers strength to its tree during times of storm and deep freeze, because it provides a living frequency of loyalty. Chaga possesses patience and intelligence of survival, knowing that if its host tree goes down, it does too. We can all learn about loyalty from this wild food. If you believe in someone or something, chaga teaches not to let go. To help our loved ones survive and thrive, we must do the same. When a situation warrants it, go all in and meditate on chaga's nature to support you as part of your arsenal of foods that heal. Like the chaga-tree relationship, we must all stay strong for each other—and for the greater good.
(If you've heard that chaga has a reputation for harming its host tree, note that irresponsible harvesting of chaga—not the chaga itself—is what so often damages the tree, ultimately taking both down.)
Where to Get It
Organic Wild Harvested Chaga Mushroom
These organic chaga mushrooms are sustainably harvested from wild growing birch trees in the pristine forests of Maine and Alaska, two of their native growing habitats. A powerful food that heals the body deeply, these carefully selected chaga mushroom chunks are delivered just as nature intended: pure and fresh.
Tips for Working With Chaga Mushroom
+ Look for chaga that's been ground into a very fine powder. This is the best form for nutrient absorption. You can use chaga powder as a healing food in smoothies, or make a tea with it.
+ To make chaga mushroom tea, stir the powder into hot water until it dissolves.
+ For best results, add raw honey—this add-in will help drive the medicinal properties of the chaga deeper into hard-to-reach places, enhancing body system functions. Because raw honey is another one of the foods that heal, chaga-honey tea makes an excellent afternoon pick-me-up.
+ Respect chaga. Before consuming it, honor its loyalty and the stoic nature it upholds. This will enhance your body's reception of its immune-enhancing phytochemicals.
Recipe: Chaga Tea Latte
Makes 2 cups
This warm and creamy variation of chaga tea is just the thing when you need both strength and comfort in a healing food.
As you enjoy it, think about all that it's doing for your body as chaga helps you live to your full potential.
2 teaspoons chaga powder
½ teaspoon cinnamon
1 teaspoon raw honey
¹⁄8 to ¼ cup coconut milk
Boil 2 cups of water. Divide the chaga powder and cinnamon evenly between 2 tea cups; pour 1 cup of hot water into each.
Stir in the honey, using more if desired. Stir the coconut milk into each cup or use a frother to create coconut foam on top.
Nettle Leaf


While you're not likely to find nettle leaf listed elsewhere as an adaptogenic herb, it is a star adaptogen, ideal for supporting our bodies through periods of stress. Nettle leaf ranks as one of the top foods that heal because it contains a vast ocean of more than 700 undiscovered phytochemicals.
It is life-giving and life-lengthening, an amazing anti-inflammatory for tired organs, and contains healing alkaloids yet to be discovered through scientific research. In women's health, the ovaries get a lot of attention for producing the reproductive hormones. This means that when a test shows that a woman's hormone levels are deficient, health-care professionals tend to blame the reproductive system, which sometimes results in a prescription for unnecessary hormone replacement. In truth, the adrenal glands share the job equally of producing estrogen, progesterone, and testosterone in women. Many women need more foods that heal the adrenal glands and manage stress. Low hormone test results often mean that the adrenals are either overactive (and therefore the excess adrenaline's corrosive nature is interfering with accurate readings) or underactive (and therefore they're not keeping up with production of sex hormones). The only way you can get an accurate reading from a hormone test of how the reproductive organs are doing is if the adrenals are perfectly healthy and balanced.
So many women in their 20s and 30s are being told they've entered perimenopause, when the real cause of their suffering is adrenal fatigue. In countless cases where a woman's reproductive system is considered the problem, it's really the adrenals that need help—which is where nettle leaf comes in as a food for healing.
This anti-radiation wild and healing food is amazing for pampering the adrenal glands and other members of the endocrine system that are overburdened, overworked, and overfatigued. And since the ovaries are part of the endocrine system, nettle is a win-win—it helps address multiple sources of hormone disruption at once. Nettle leaf is one of the strongest foods that heal and the ultimate reproductive herb of all time, especially for women. It enhances egg production by supporting the follicle-stimulating hormone that's integral to producing an ovum, and also rids the body of toxic estrogens that have entered from outside sources such as plastics and pesticides.
Rich with bone-building and bone-protecting herbs such as silica, nettle leaf also has more than 40 trace minerals in their most bioactive, bioavailable, and assimilable states. With all of this, it's clear to see why it's a great food that heals. Plus nettle is a potent pain reliever that enhances our ability to thrive.
Conditions Helped By Nettle Leaf
If you have any of the following conditions, try bringing nettle leaf into your life as part of a healing diet made up of foods that heal: Urinary tract infections (UTIs) such as bladder infections and kidney infections, interstitial cystitis, reproductive cancers, ovarian cancer, cervical cancer, uterine cancer, Epstein-Barr virus (EBV)/mononucleosis, rheumatoid arthritis (RA), shingles, posttraumatic stress disorder (PTSD), laryngitis, low reproductive system battery, acne, eczema, psoriasis, infertility, all autoimmune diseases and disorders, alopecia, anemia, anorexia, anxiety, depression, bladder prolapse, breast cancer, edema, endocrine system disorders, polycystic ovarian syndrome (PCOS), vaginal strep
Symptoms Helped By Nettle Leaf
If you have any of the following symptoms and are looking for foods that heal, try bringing nettle leaf into your life: Underactive/overactive adrenals, adrenal hormone imbalance, anxiousness, inflammation, reproductive hormonal imbalances, vaginal discharge, vaginal itching, vaginal burning, menstrual pain, menstrual cramping, premenstrual syndrome (PMS) symptoms, rashes, headaches, food allergies, menopause symptoms, abdominal cramping, accelerated aging, scar tissue, bloating, cold hands and feet, swelling, incontinence, irregular menstruation, low cortisol, mood swings, moodiness
Emotional Support Properties of Nettle Leaf
Nettle leaf is a wonderful centering herb and healing food for anyone who is highly distractible and scattered.
Spiritual Lesson of Nettle Leaf
When nettle first starts to sprout in the spring, it just seems like another bit of new growth in the garden bed or field—we tend to appreciate the bit of greenery and not think much more of it. Then suddenly, nettle shoots up, fills out, and makes its presence known. When we're not being mindful, it announces itself with a little sting when we brush against it. People who've had painful encounters like these tend to identify nettle as a weed, rather than a food for healing, and that first nettle spotting of the season comes with a bit of dread.
For those who've learned to approach nettle with respect, though, and who are tuned in to its many healing and health benefits, especially as its role as one of the foods for healing, there's a little thrill that goes with seeing a new nettle plant take off—it's like reuniting with a long lost friend. Nettle teaches us to keep our eyes out for these sparks of gratitude everywhere. What else in your life have you treated with disregard, when really it's just a matter of learning to be open to it, work with it, and appreciate its true nature?
Where to Get It
Organic Nettle Leaf Extract
Gaia Herbs' Nettle Leaf is a concentrated extract of nettles grown on Gaia's own certified organic farm in North Carolina under the strictest organic conditions. Highly medicinal and pure, this powerful healing herb supports the body and mind on many levels.
Tips for Working With Nettle Leaf
+ Even in its dried form, nettle resonates with a cycle of potency. Drink nettle leaf tea in the afternoon for its effects to be most powerful.
+ For mosquito and other bug bites, scrapes, and minor burns, soak a cloth with nettle leaf tea, and apply the tea-soaked cloth to the area.
+ Drink nettle tea prior to meditation to make the experience more centering.
Recipe: Nettle Tea With Mint And Ginger
Makes 3 to 6 cups
Nettle's adaptogenic qualities help us get in touch with our intuition, a rare byproduct of some foods that heal. As you sip this invigorating tea, reflect on your intuitive abilities—how they've served you in the past and what they're telling you right now.
2 tablespoons nettle leaf
2 tablespoons minced fresh mint
2 teaspoons grated ginger
Mix all the ingredients together in a small bowl. Boil 4 cups of water. For each serving of tea, use 1 teaspoon of the tea blend per 1 cup of hot water.* Steep for 5 minutes or more.
* If a stronger, more medicinal tea is desired, use 2 teaspoons or up to 1 tablespoon of the tea blend per serving.
Raw Honey


If you feel out of touch with miracles, then reacquaint yourself with honey. Unprocessed honey in its raw, living form is nothing less than a miracle from God and the earth. Honey has saved human life during drastic times of starvation, and it will become critical again in the future as a food for our survival and as one of the foods that heals. You don't need to be in dire circumstances to benefit from honey, though. Take a moment to think about what this wild, healing food really is: nectar. It is liquid gold that can turn your life around.
For those who are afraid that honey is just pure sugar and therefore should be avoided, put your worry aside. If you turn your back on honey, you're missing out on its amazing health benefits that come from including it in your healing diet protocol. The sugar in honey is nothing like processed sugar—don't confuse it with table sugar or high-fructose corn syrup. Rather, because bees collect from plant species far and wide, the fructose and glucose in honey are saturated with more than 200,000 undiscovered phytochemical compounds and agents, including pathogen-killers, phytochemicals that protect you from radiation damage, and anti-cancerous phytochemicals. This is part of what makes it one of the best foods that heals many aliments naturally. When drawn into cancerous tumors and cysts, this last class of phytochemicals shut down the cancerous growth process—meaning that raw honey can stop cancer in its tracks. Honey's highly absorbable sugar and B12 coenzymes make it one of the most powerful brain foods of our time. Plus, raw honey repairs DNA and is extremely high in minerals such as calcium, potassium, zinc, selenium, phosphorus, chromium, molybdenum, and manganese.
Our immune systems are constantly adapting to whatever microorganisms we encounter—which is why raw honey, one of the most adaptogenic foods that heal on the planet, produced by bees, one of the most adaptogenic beings on the planet, is so important for supporting immunity.
When it comes to foods that heal, honey, in its raw form, is a secret weapon against infectious illness. When you're dealing with weakened immunity and feel like you're extra susceptible to catching colds, flus, stomach bugs such as norovirus, and food poisoning, raw honey acts as a healing food to assist your body in keeping a strong first line of defense by strengthening neutrophils and macrophages so they can fight off pathogens. (It's not yet documented by medical science that these and other white blood cells feed off of immune-stimulating phytochemicals.) These properties also make raw honey anti-inflammatory—because it inhibits pathogens from procreating and thus releasing toxins that elevate inflammation. Honey is truly medicine for our planet.
Conditions Helped By Raw Honey
If you have any of the following conditions, try bringing raw honey into your healing diet: Sinus infections, ear infections, diabetes, hypoglycemia, posttraumatic stress disorder (PTSD), allergies, sties, eye infections, MRSA, staph infections, mystery infertility, small intestinal bacterial overgrowth (SIBO), low reproductive system battery, insomnia, adrenal fatigue, colds, influenza, norovirus, all types of cancer, bipolor disorder, attention-deficit/hyperactivity disorder (ADHD), Alzheimer's disease, dementia, all autoimmune diseases and disorders, parasites, food poisoning, respiratory infections, colds, influenza, bronchitis, laryngitis, thrush
Symptoms Helped By Raw Honey
If you have any of the following symptoms, try bringing the healing food raw honey into your life along with other foods that heal: Sore throat, postnasal drip, inflammation, canker sores, sleep disturbances, bacterial infections in the gut, all neurological symptoms (including tingles, numbness, spasms, twitches, nerve pain, and tightness of the chest), body odor, dry skin, cysts, eye dryness, dizzy spells, earaches, ear pain, eye floaters, fever, headaches, hot flashes, joint pain, lack of energy, loss of libido, fatigue, memory issues, memory loss, sinus issues, shortness of breath, stomach aches
Emotional Support Properties of Raw Honey
Honey's sticky nature isn't just a physical trait; it also applies itself on an emotional level. If honey is in your life as one of the foods that heal, then when you experience something good—something that lifts you up and feeds your soul—that memory sticks to you, and you don't lose it among the negative experiences that threaten to distract you.
Spiritual Lesson of Raw Honey
If you could trace your family lines back to their oldest days, you would find ancestors who subsisted on honey. Raw honey was not a survival food in the sense that it simply got people by until something better came along. Rather, it was (and still is) incredible medicinal nourishment and will remain one of the top foods that heal so long as we continue to support global bee populations.
Honey is written into our lineage as a food for healing. Who we are—our souls, our DNA—in a sense derives from honey. This means that if we avoid honey, we're shutting off a part of ourselves that connects all the way back to the beginning of human life. Trends that cut us off from honey go to show how disconnected we can really become from the plants and foods that heal. Connecting with honey puts us back in touch with ourselves. It prompts us to ask what else we've turned a cold shoulder to that made us who we are today. What else deserves reevaluation?
Where to Get It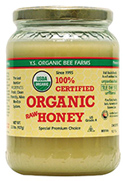 Organic Raw Unprocessed Honey
This is ultra-high quality honey just like nature intended—raw, unheated, unfiltered and organic. Unfiltered honey has small amounts of naturally occurring superfoods like propolis, bee pollen and royal jelly in addition to the medicinally active, delicious honey itself. Most other honeys are filtered which removes these health and longevity boosting compounds. A true, holistic super food the heals straight from the bees.
Tips For Working With Raw Honey
+ Add raw honey to lemon water to enhance the honey's bioflavonoids and give the drink an additional immune boost.
+ If you feel like you're coming down with something, take a teaspoon of raw honey before bed. This is also a good remedy to enhance a night's sleep.
+ Use raw honey as a healing food in place of all processed sugar and other sweeteners you normally use. Look for wildflower honey, if you can find it.
+ Applied externally, honey is a great food for healing small wounds and revitalizing the skin. Try it on scars where you want to speed up the healing process.
+ Consuming honey prior to meditation strengthens the mind and brings about happy sensations throughout the body.
Recipe: Honey-Coconut Ice Cream
Makes 2 to 4 servings
Fair warning: This ice cream recipe is dangerously good. It only takes a few minutes to prep with an ice cream maker, and in under an hour, you can have ice cream that is cleaner and way more delicious than anything available in the store. As a bonus, you'll have some leftover almond milk that you can use in smoothies or enjoy cold from the fridge.
1 cup almonds
2 dates, pitted
¼ inch vanilla bean, split lengthwise
1½ cups coconut cream (from approximately 2 13.5-ounce cans of refrigerated full-fat coconut milk)
¹⁄8 teaspoon sea salt
¹⁄8 cup raw honey
¼ cup chopped almonds (optional)
First, make the almond milk by blending the almonds, dates, and scraped seeds from the vanilla bean with 2 cups of water until smooth. Strain the mixture through a nut milk bag or cloth and set aside. Then, open the cans of coconut milk, being careful not to shake them. Separate off the heavy cream from each can. In a medium bowl, mix the coconut cream with 1 cup of almond milk, sea salt, and raw honey until combined. Pour into the bowl of an ice cream maker and process according to the manufacturer's instructions.* Serve the ice cream topped with chopped almonds, if desired, and a drizzle of raw honey.
* Without an ice cream maker, freeze the mixture in a bowl and stir every 30 minutes until set.
This article on life-changing foods that heal is excerpted with permission from Medical Medium Life-Changing Foods: Save Yourself and the Ones You Love with the Hidden Healing Powers of Fruits & Vegetables by Anthony William.
Recommended Product Disclaimer
No claim is made or implied whatsoever as to the effects of any recommended products or their effects on health. The statements made in this article have not been evaluated by the FDA. Any products recommended are not intended to diagnose, treat, or cure any disease.
About The Author
Anthony William, New York Times best-selling author of Medical Medium: Secrets Behind Chronic and Mystery Illness and How to Finally Heal, was born with the unique ability to converse with a high-level spirit who provides him with extraordinarily accurate health information that's often far ahead of its time. Anthony has been using his gift to "read" people's conditions and tell them how to recover their health with foods that heal. His unprecedented accuracy and success rate as the Medical Medium have earned him the trust and love of hundreds of thousands worldwide, among them movie stars, rock stars, billionaires, professional athletes, best-selling authors, and countless other people from all walks of life who couldn't find a way to heal until he provided them with insights from Spirit. Anthony has also become an invaluable resource to doctors who need help solving their most difficult cases. Learn more at medicalmedium.com.